Here's just a small sampling of construction projects we've completed over the years.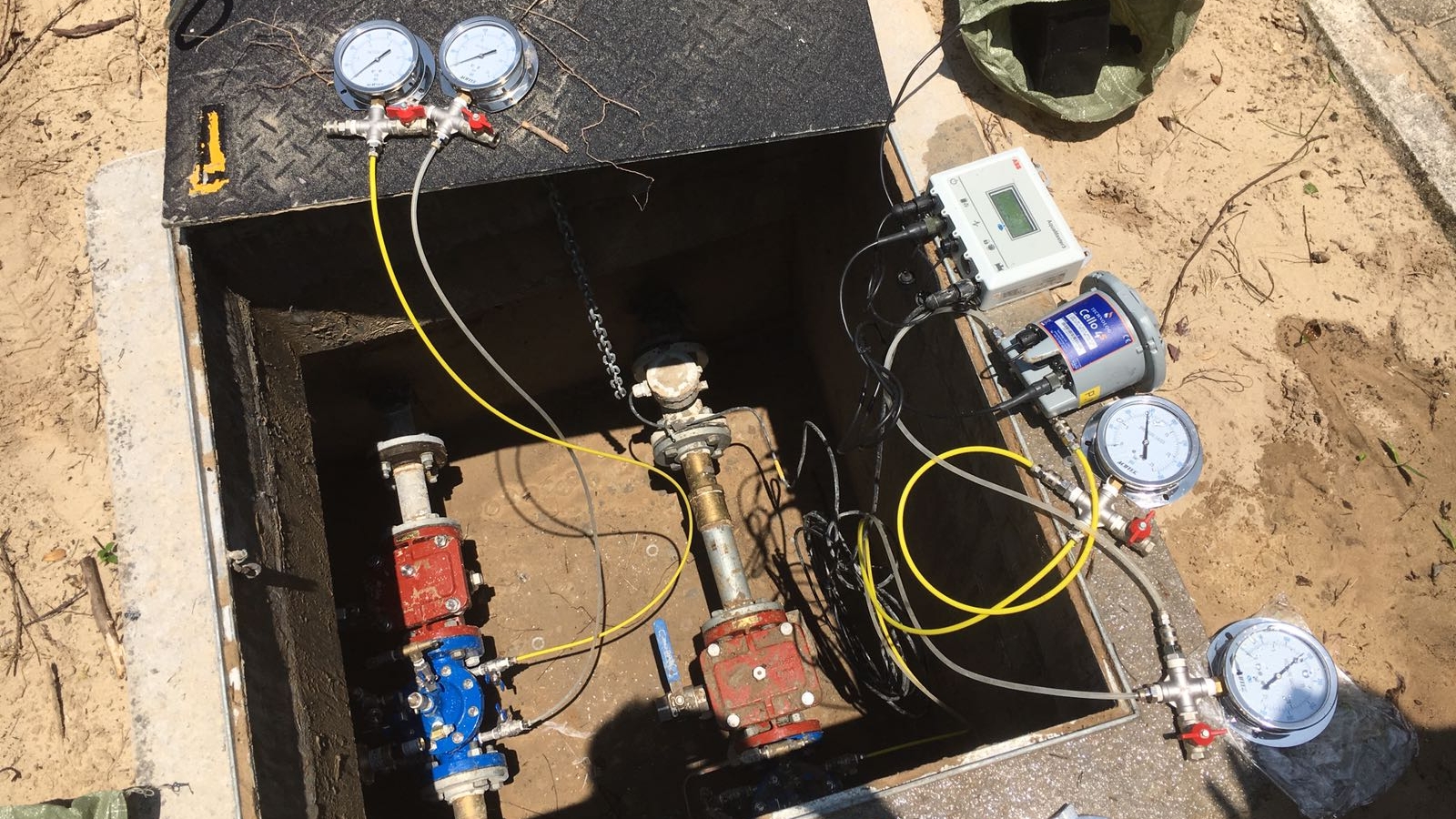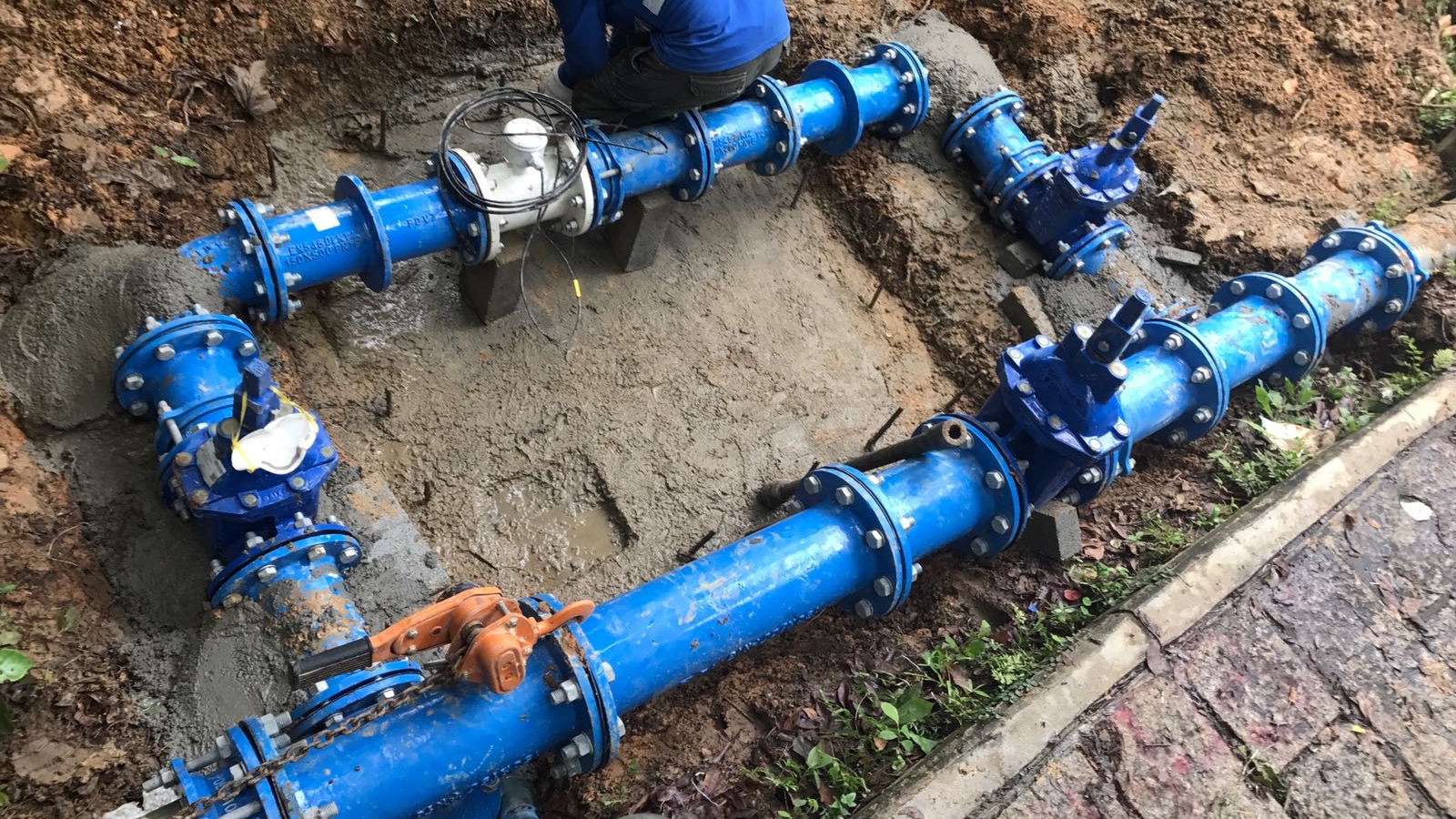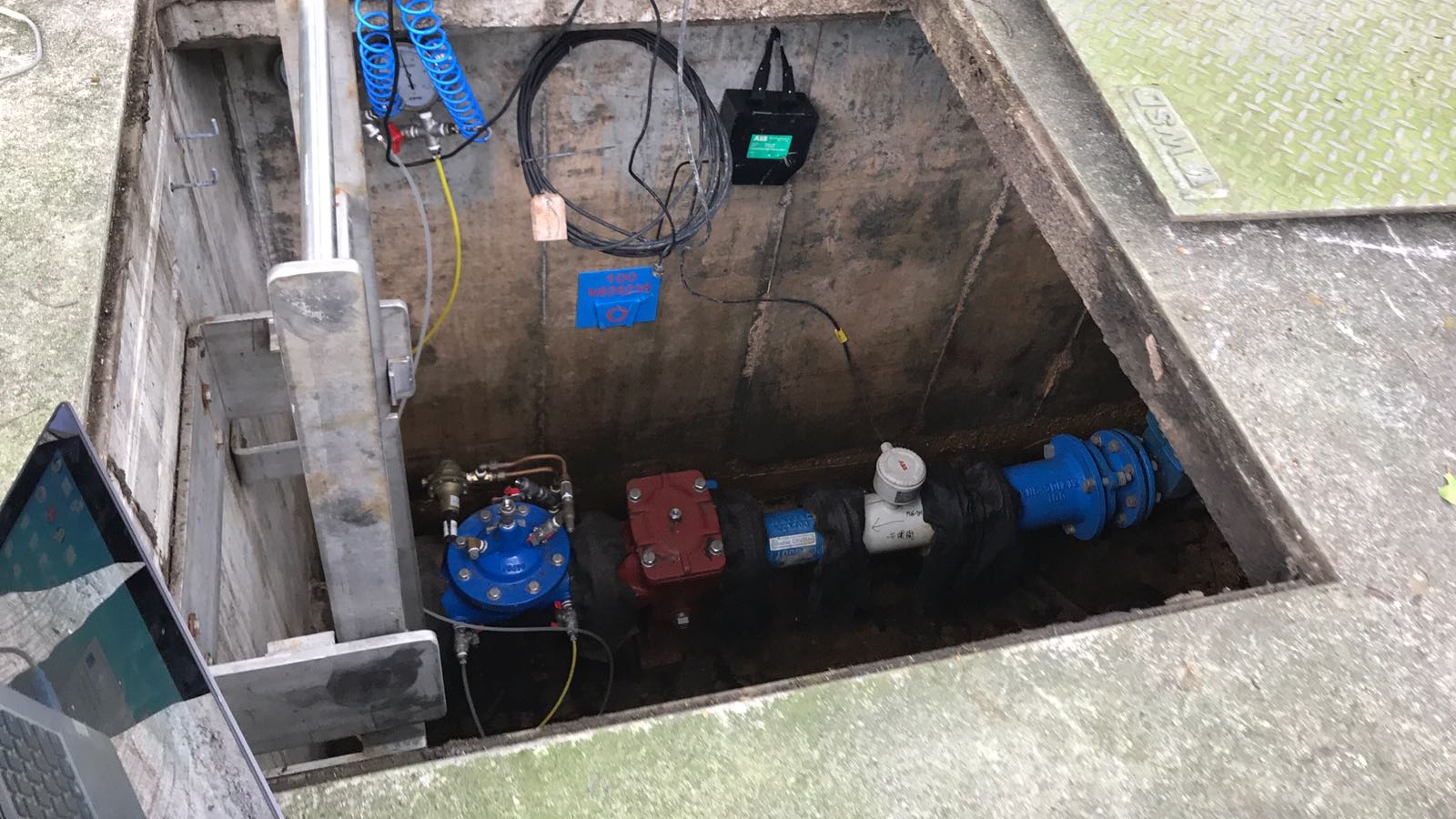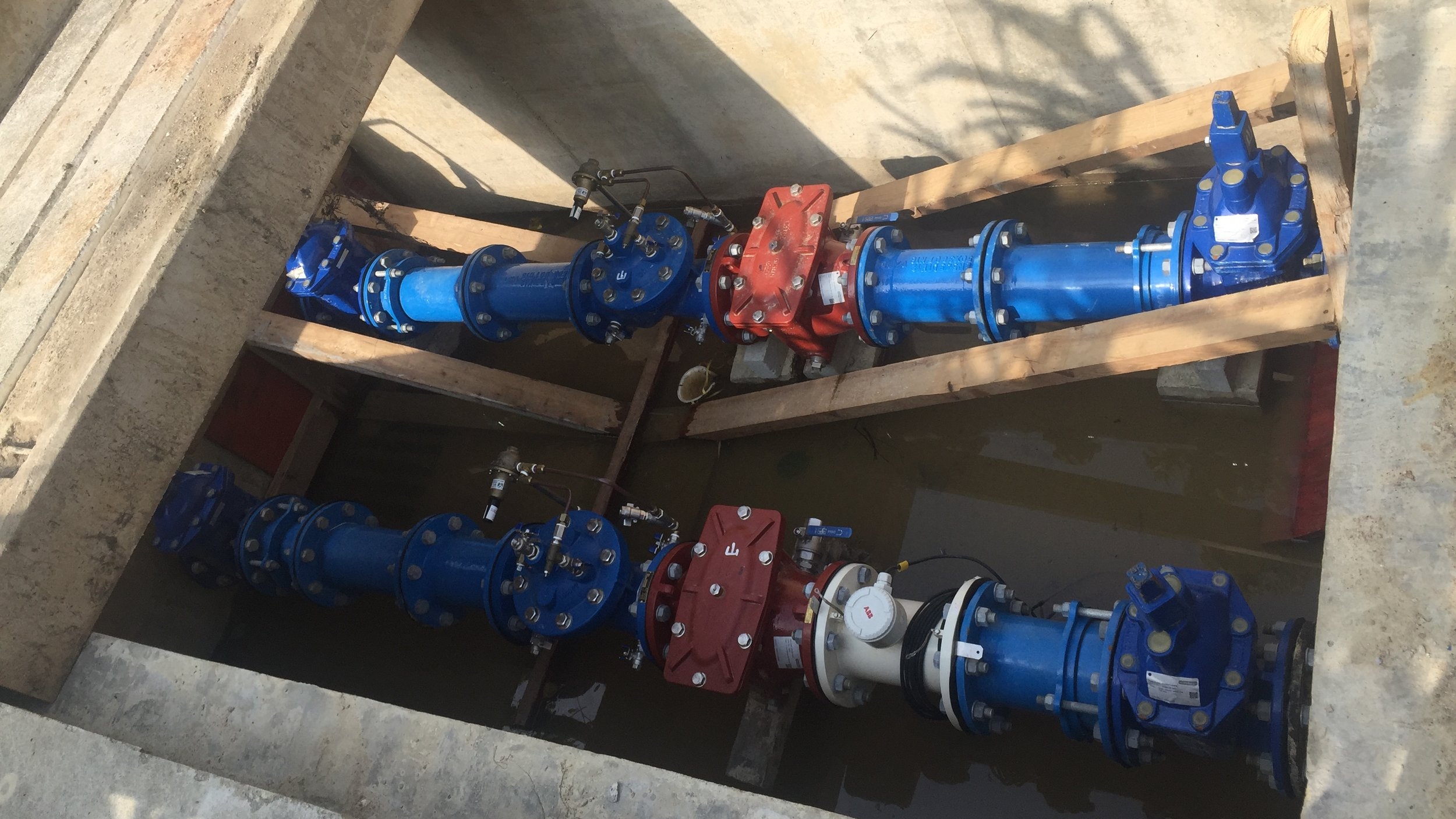 District Metering and pressure management
Water Supplies Department, HKSAR is one of the major clients. Starting from 2012, we have actively participated in the project "Construction of Pressure Management and District Metering Installations" which is a project of Water Supplies Department, HKSAR aimed at preventing the water loss within the complex water supply system in Hong Kong. From 2012, RenoPipe has successfully installed more then 1000 numbers of flowmeter and pressure reducing valve (PRV) onto the existing live water mains in Hong Kong. Up to end of 2017, we are the contractor which have installed the biggest amount of flowmeters and pressure reducing valves in Hong Kong.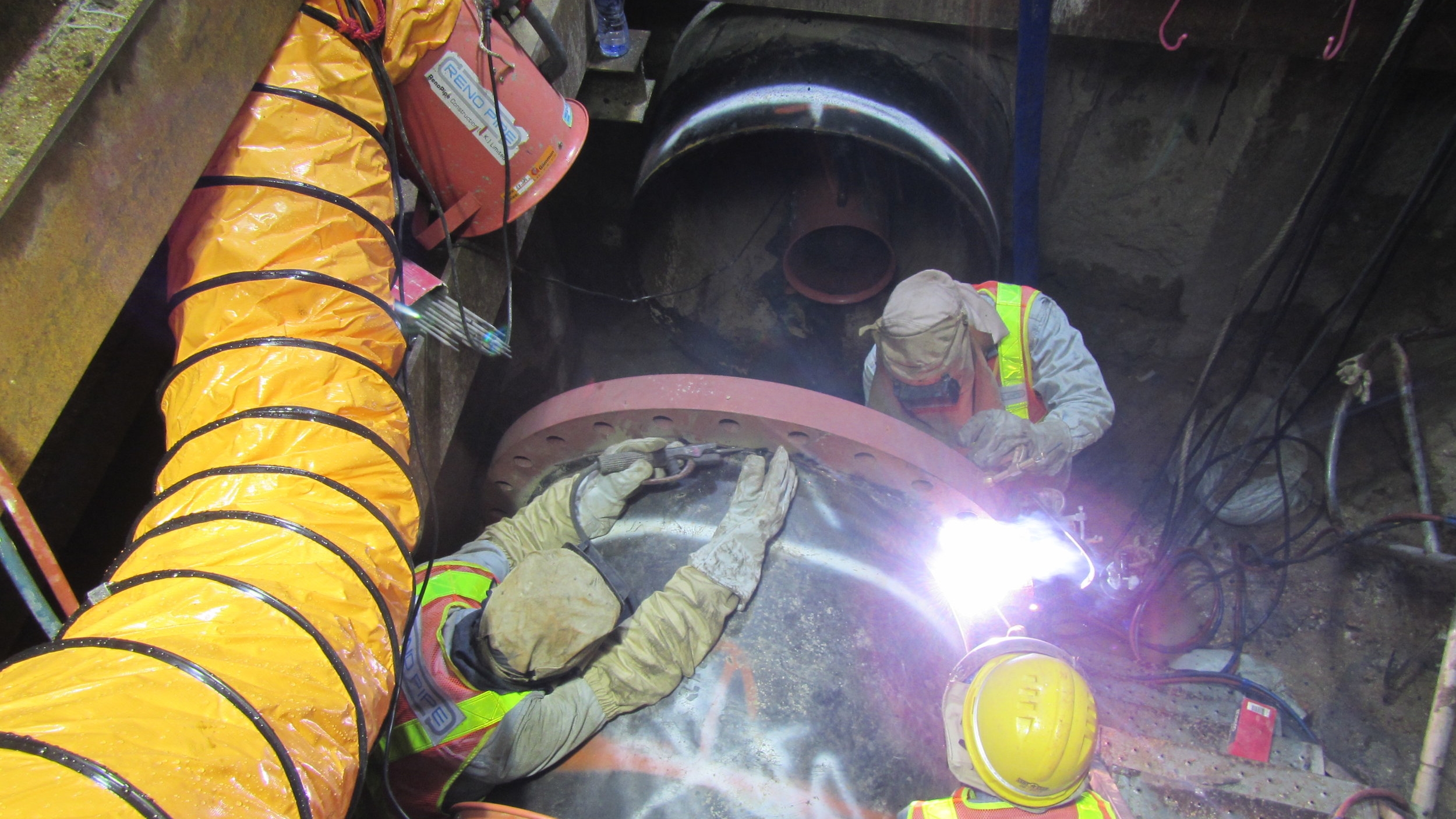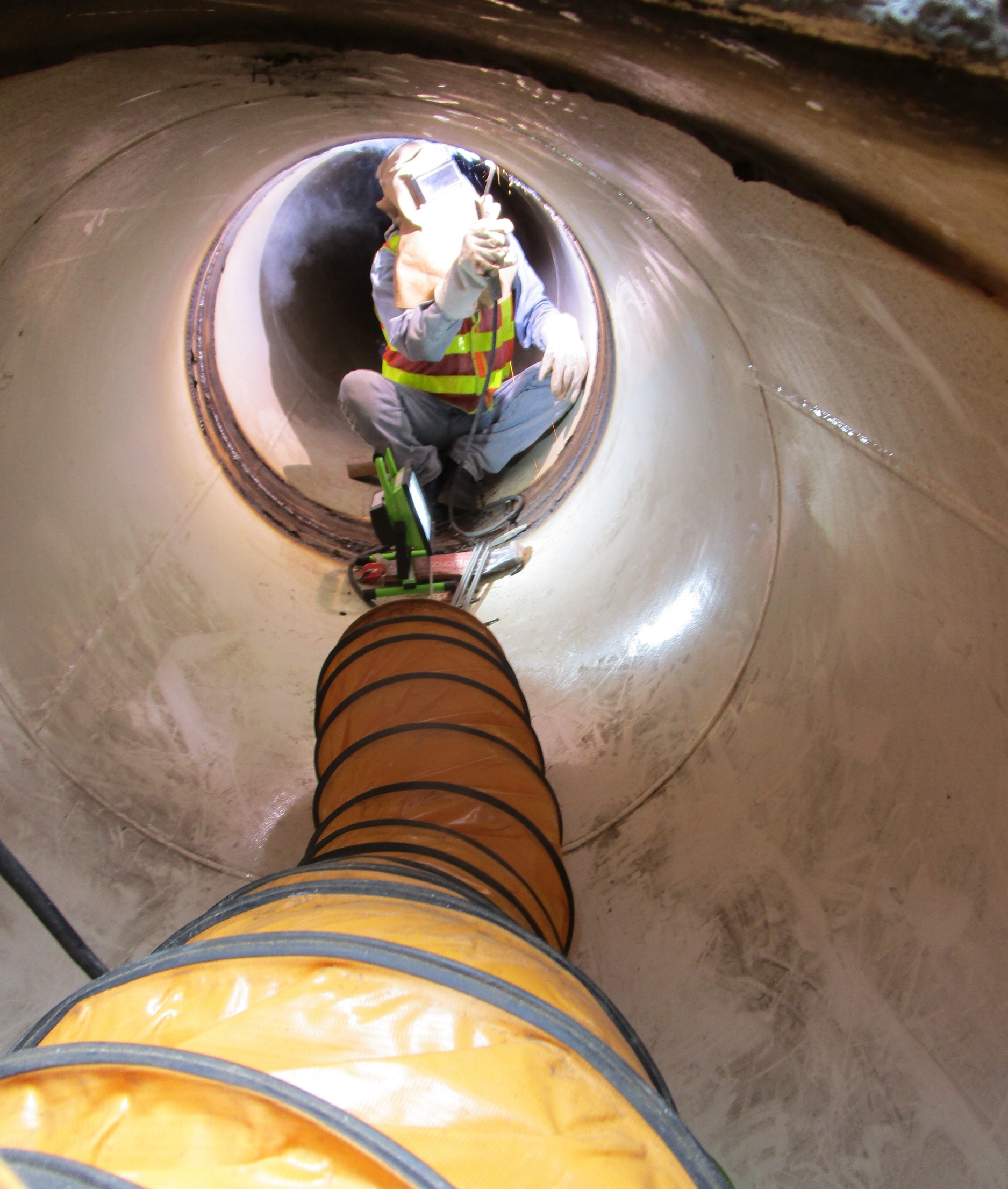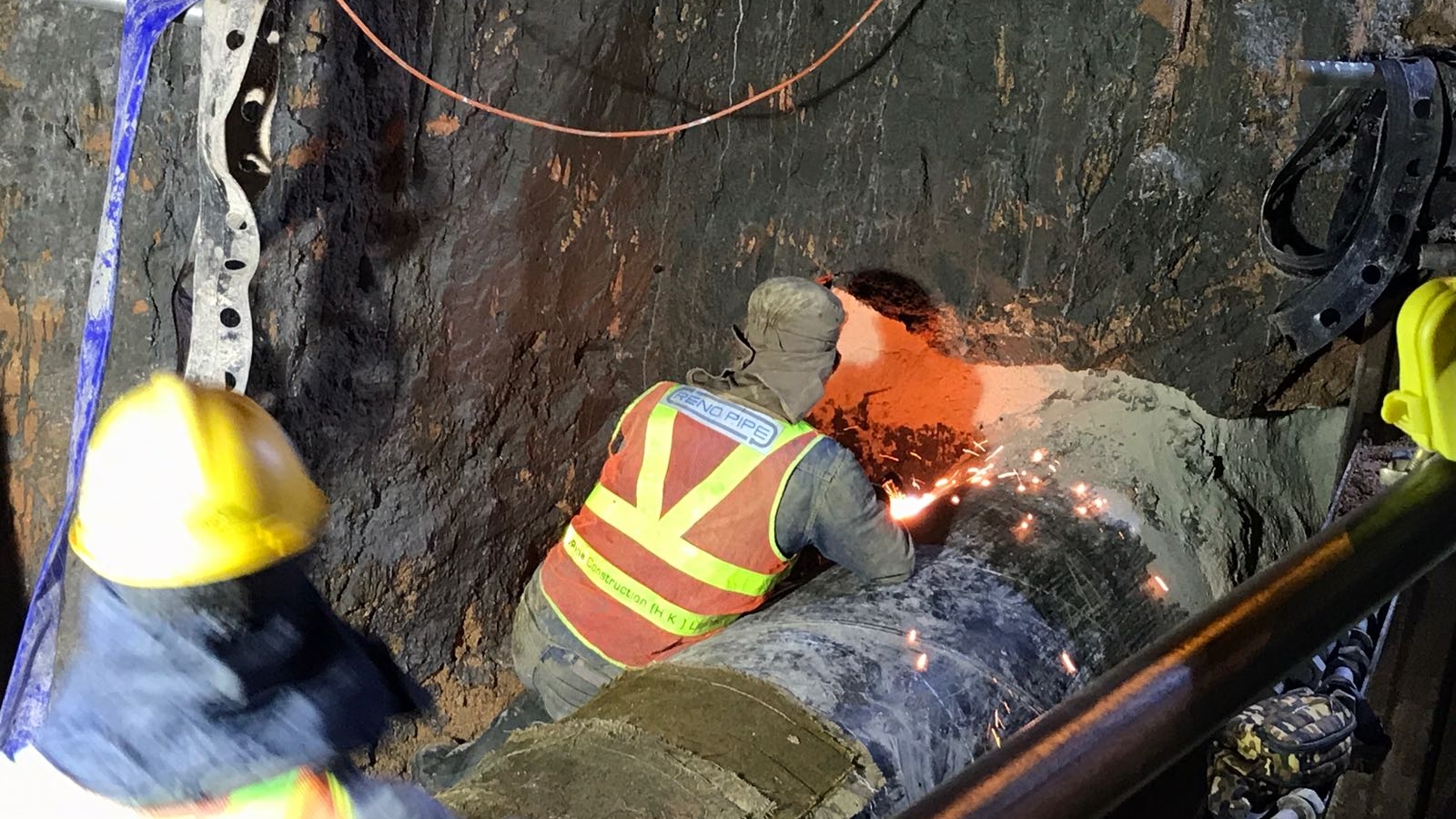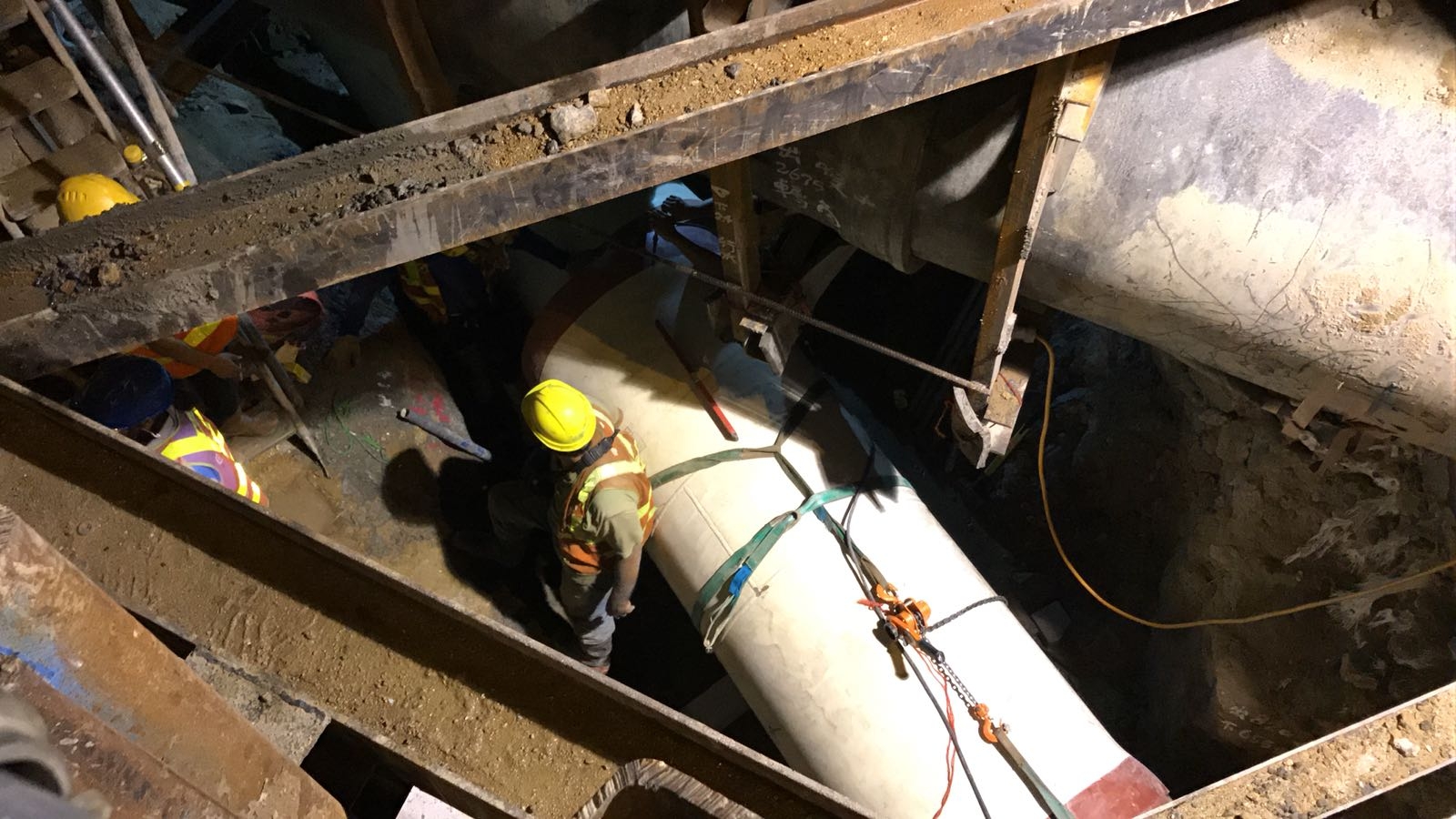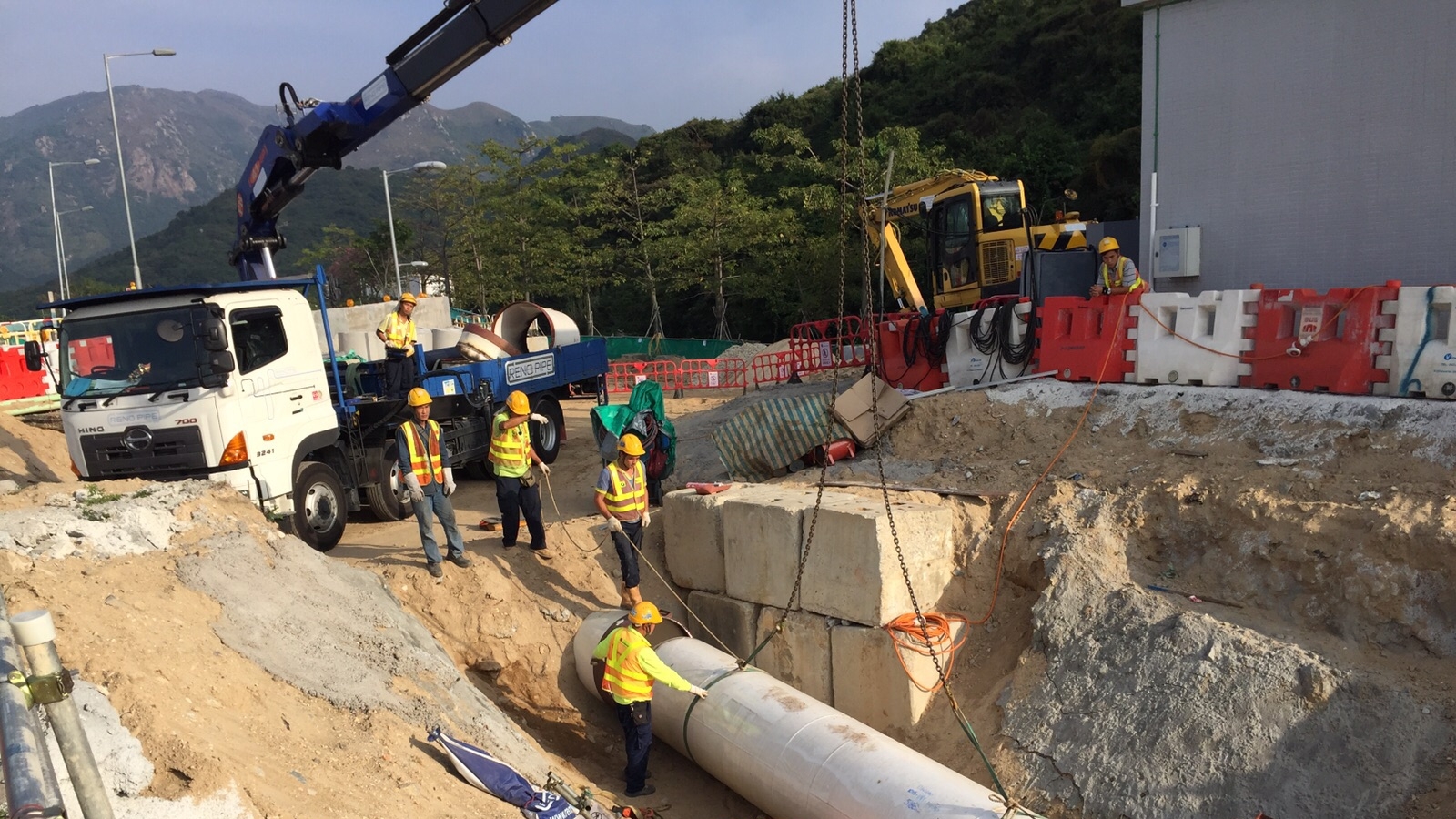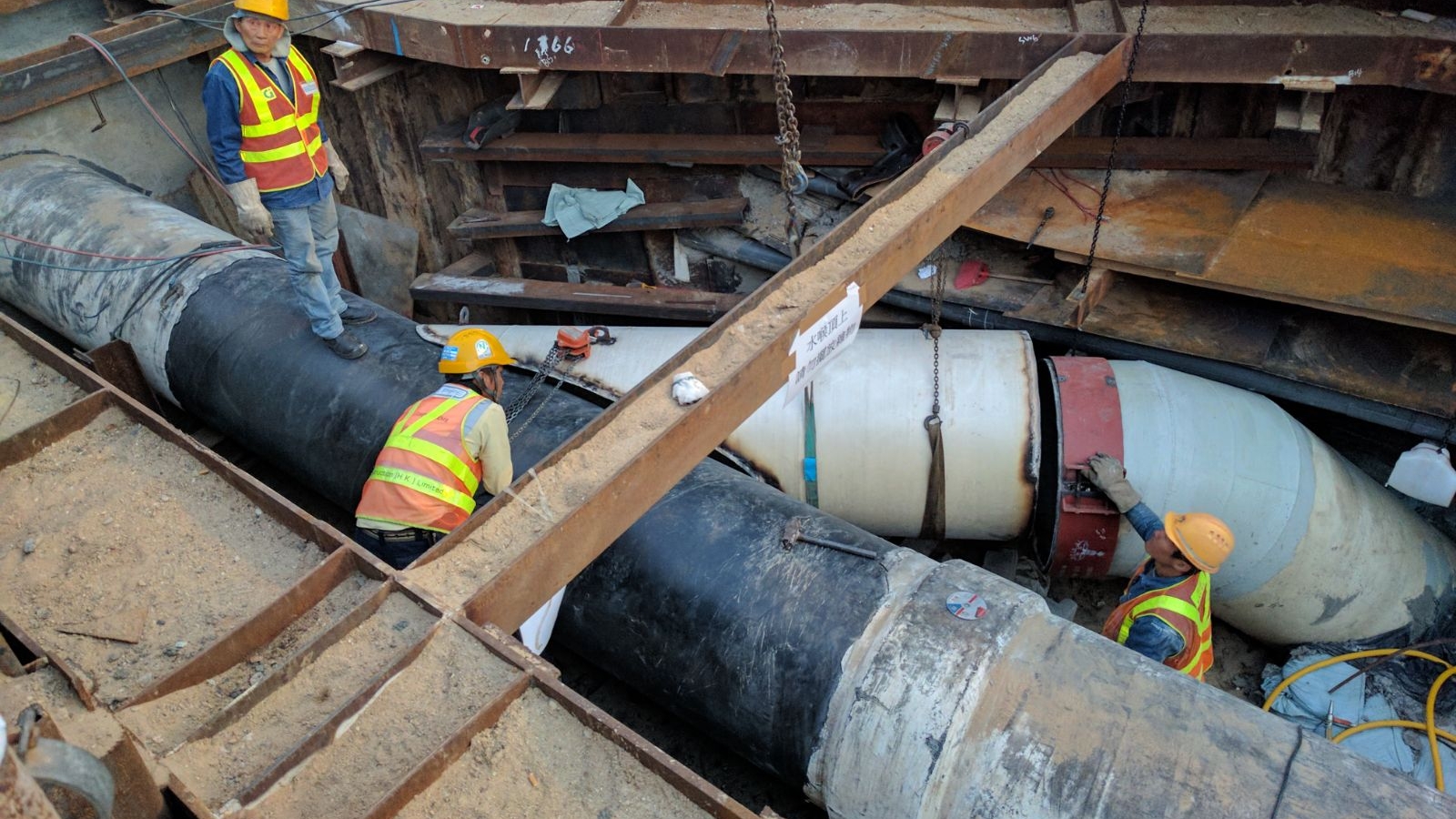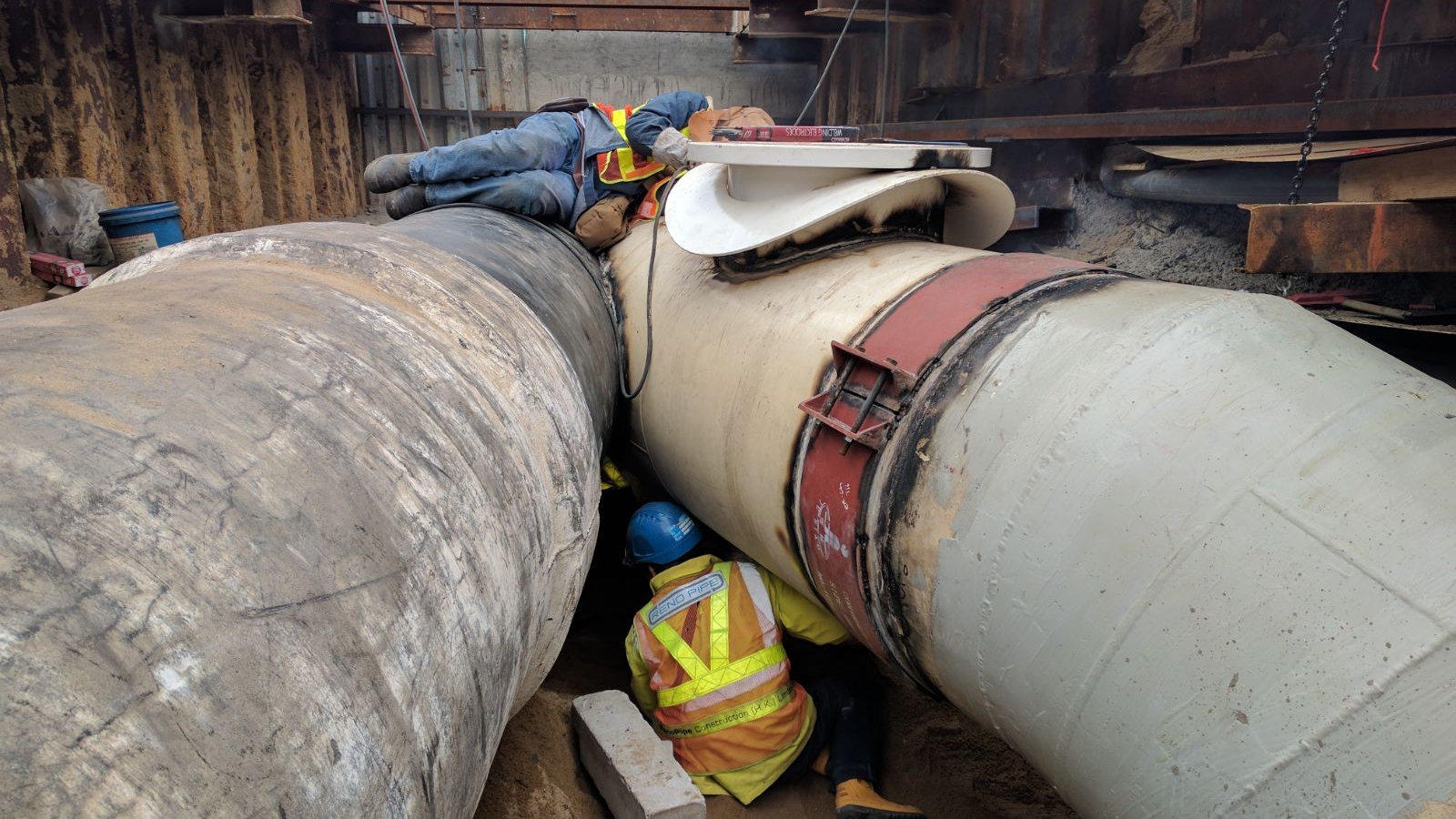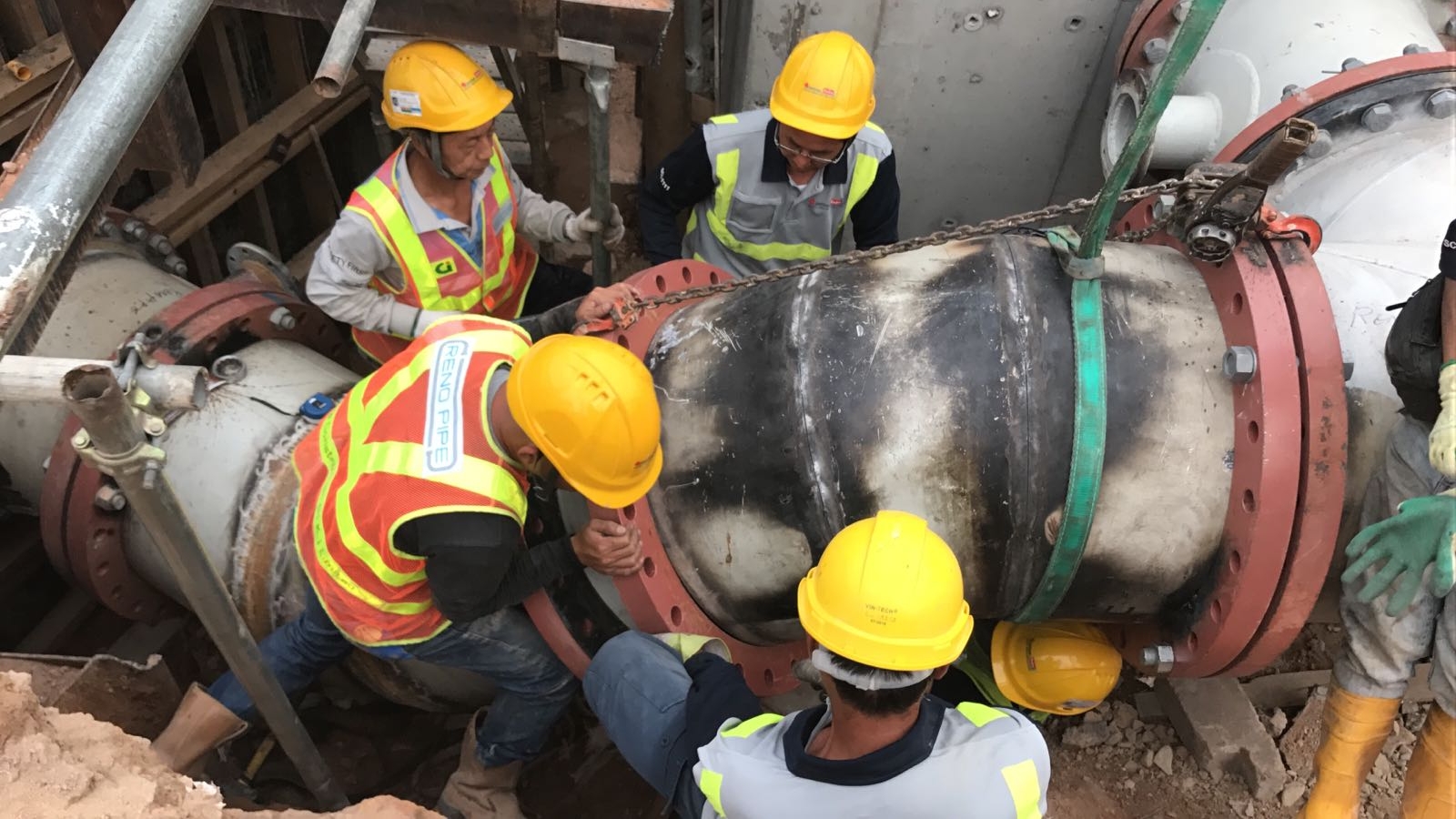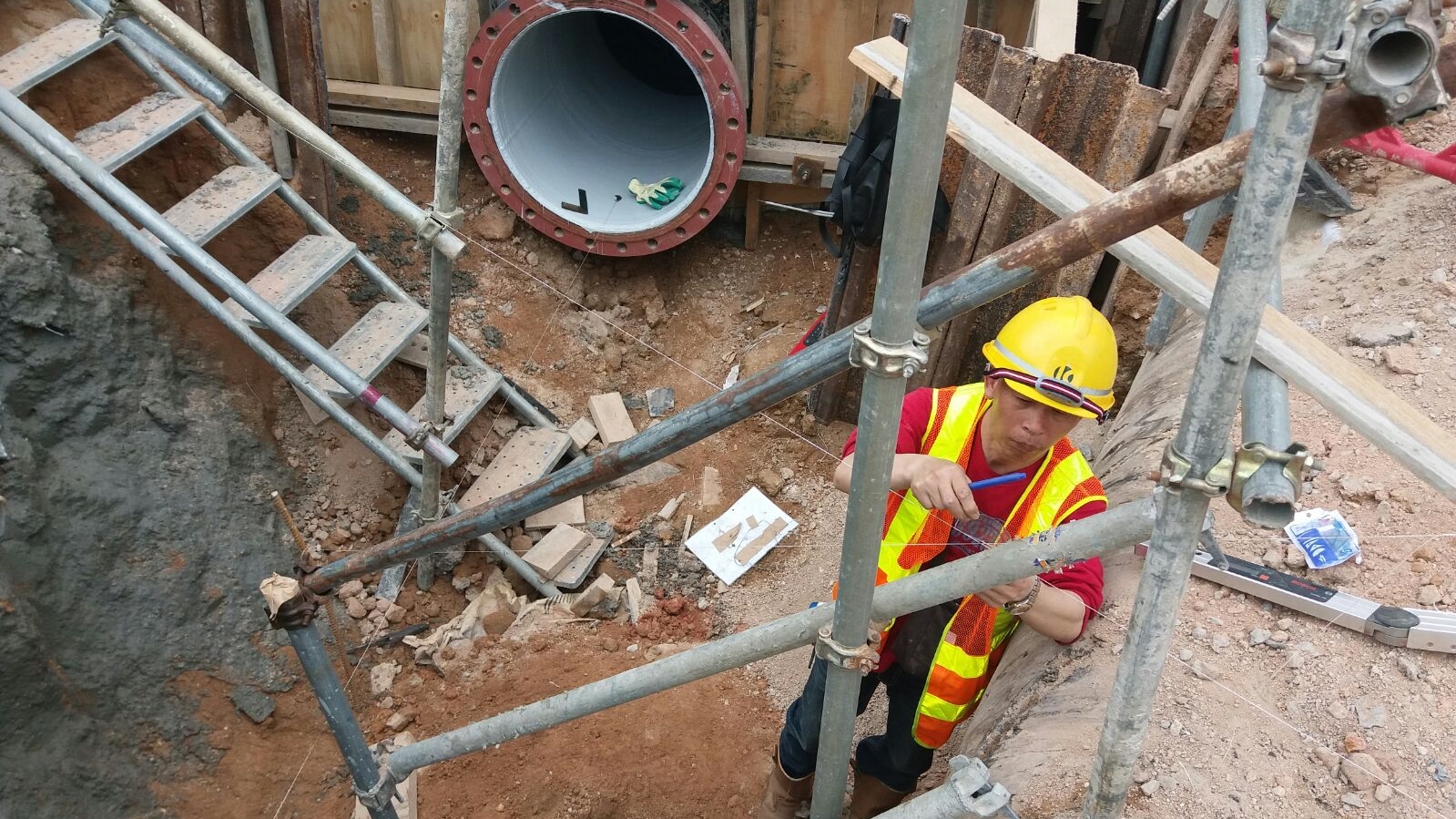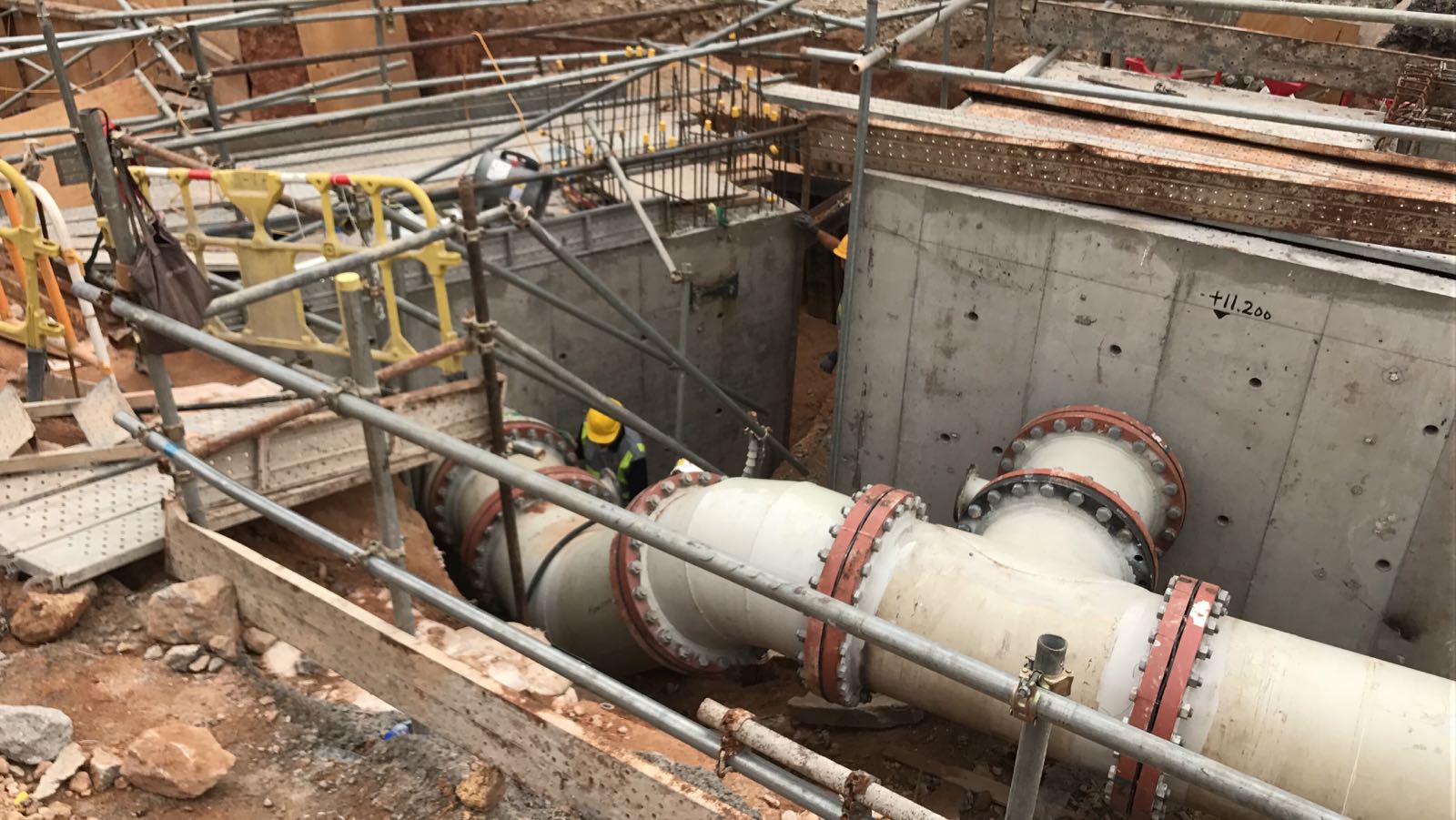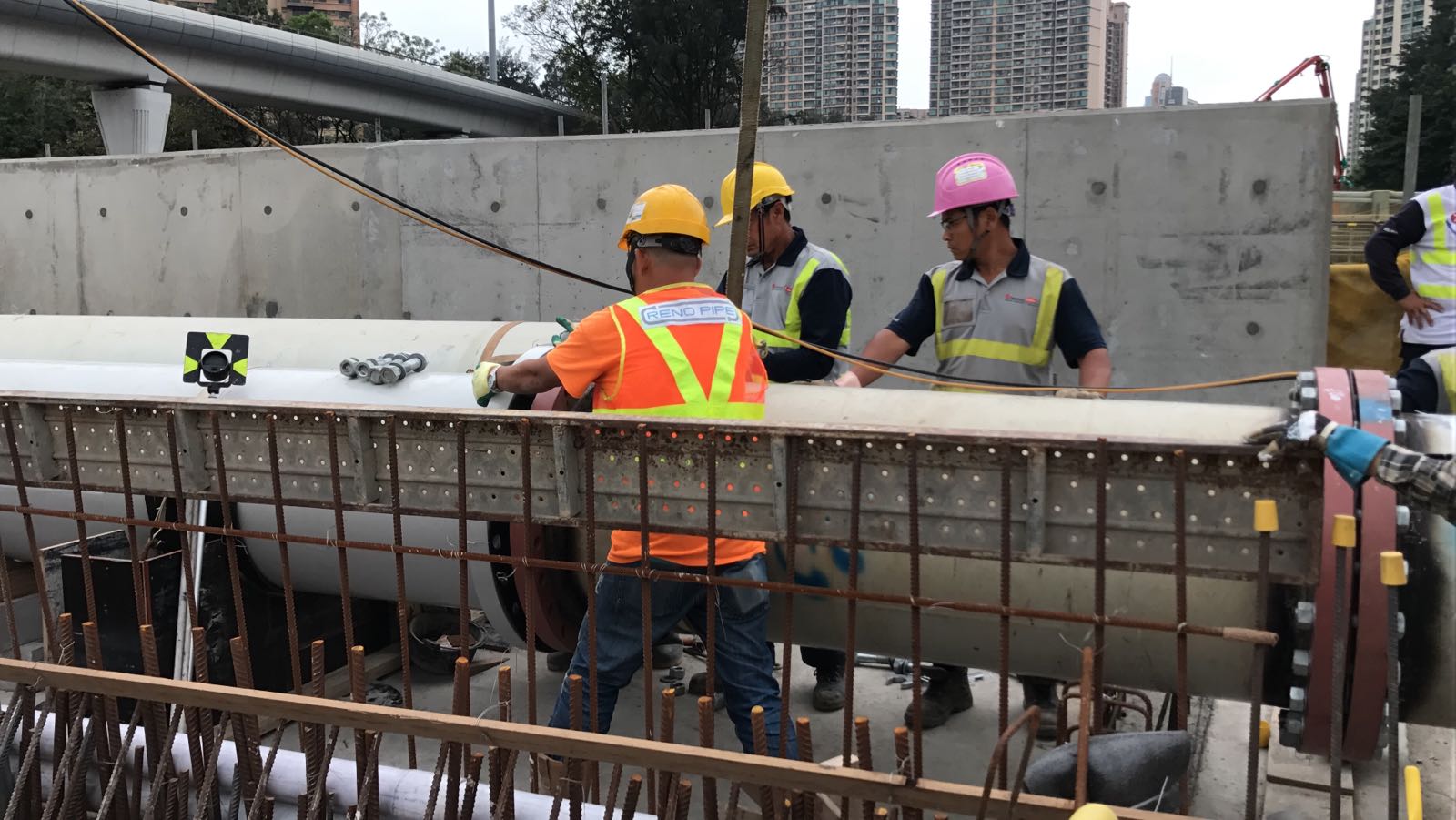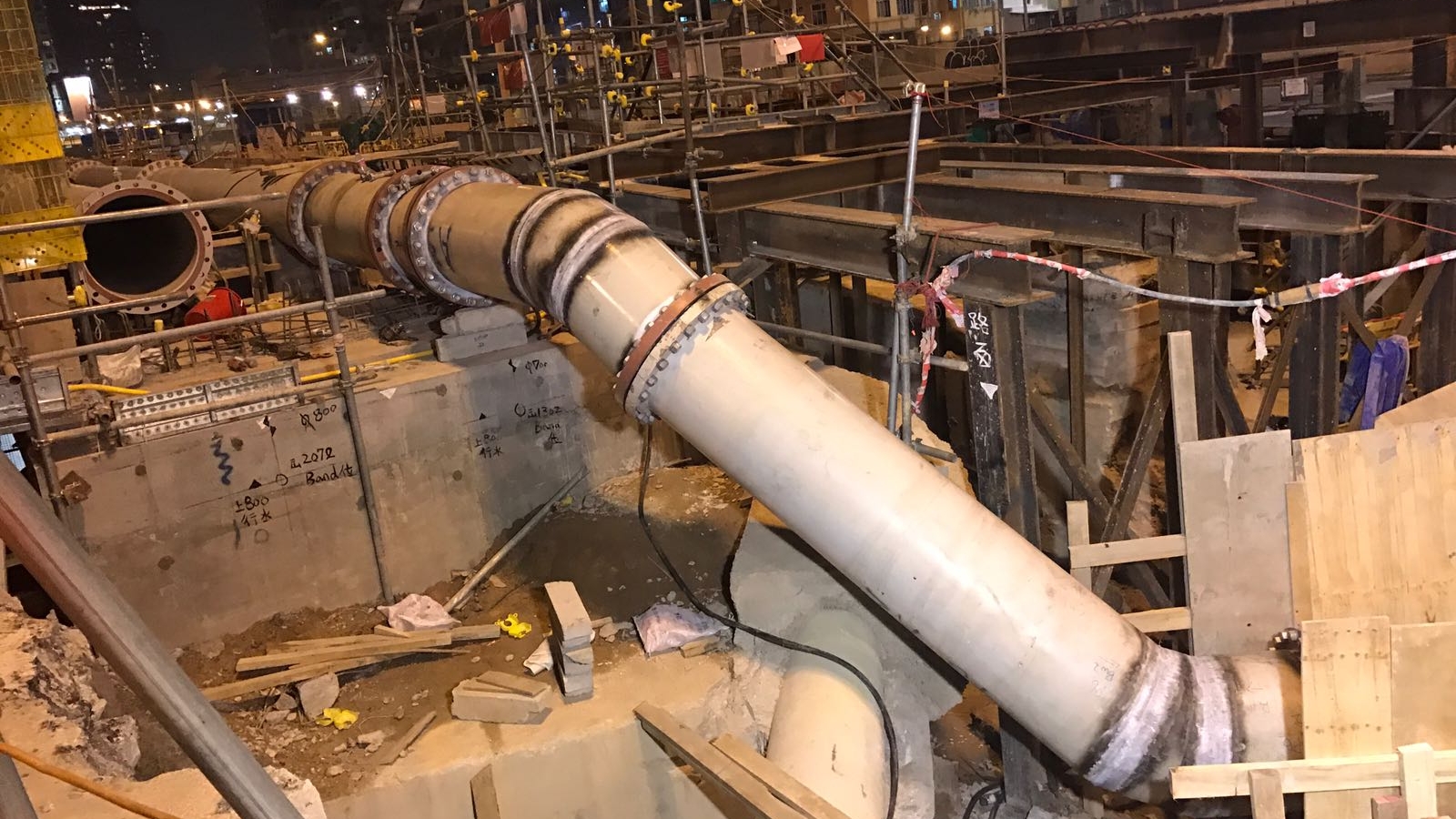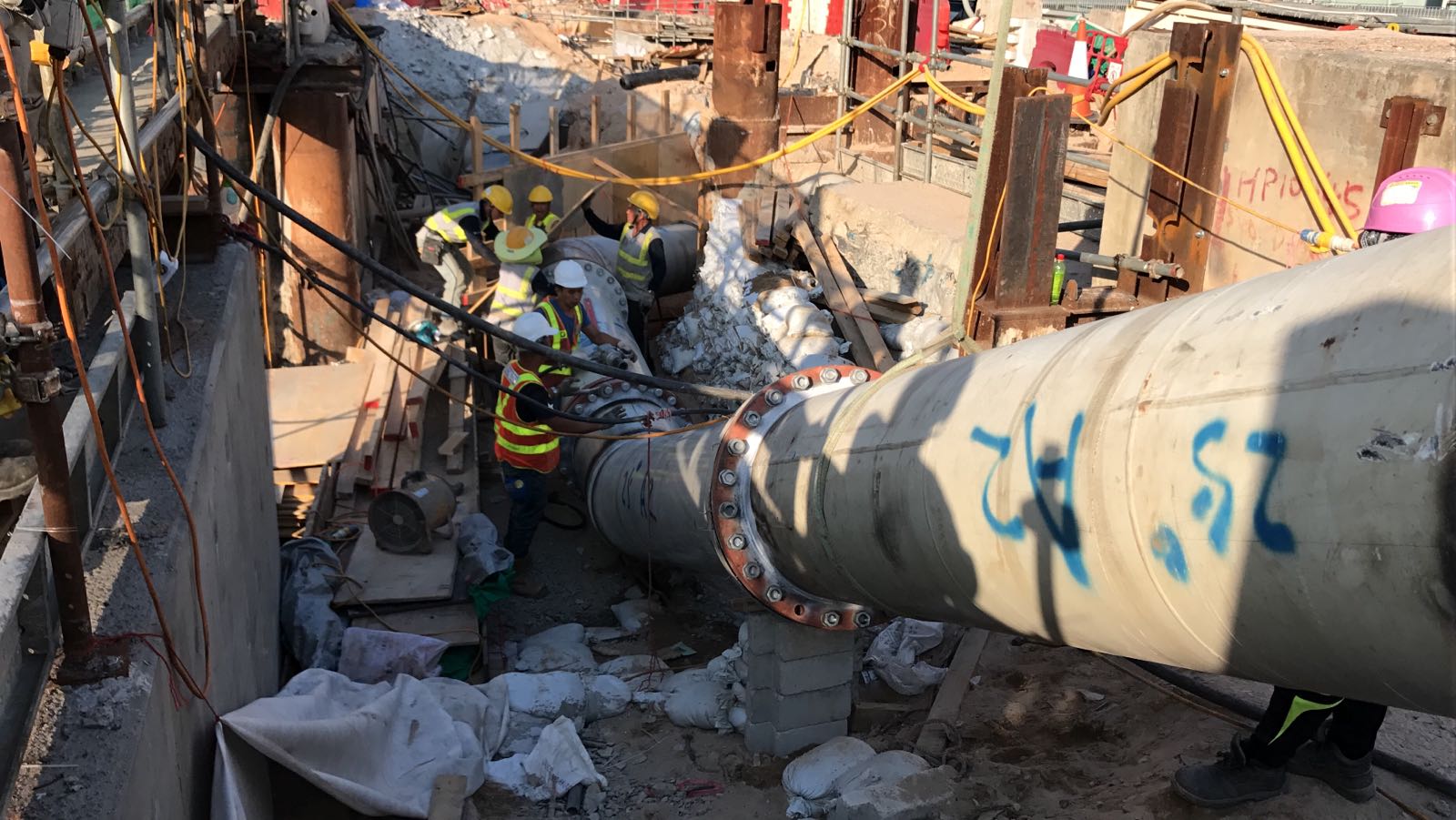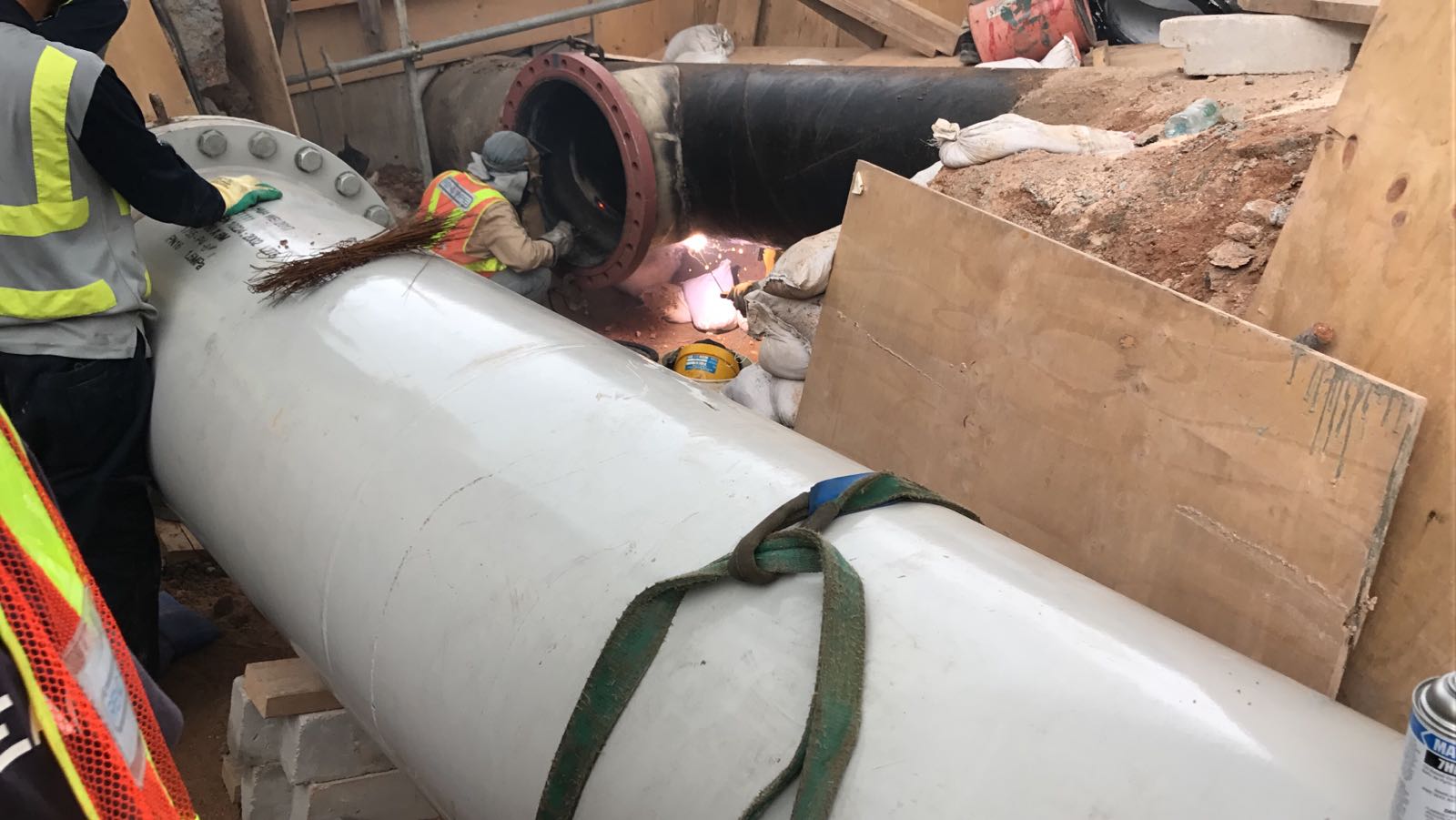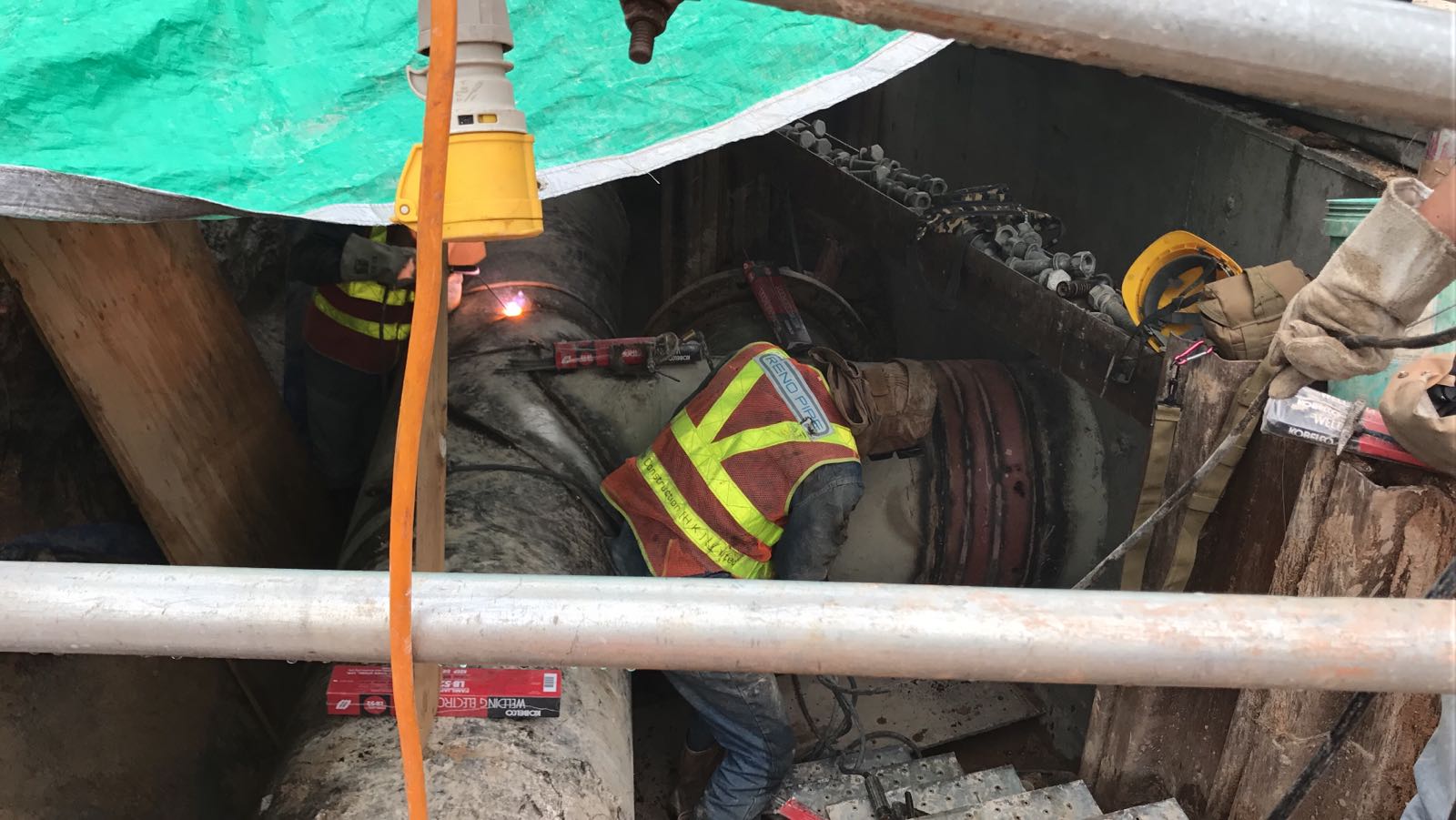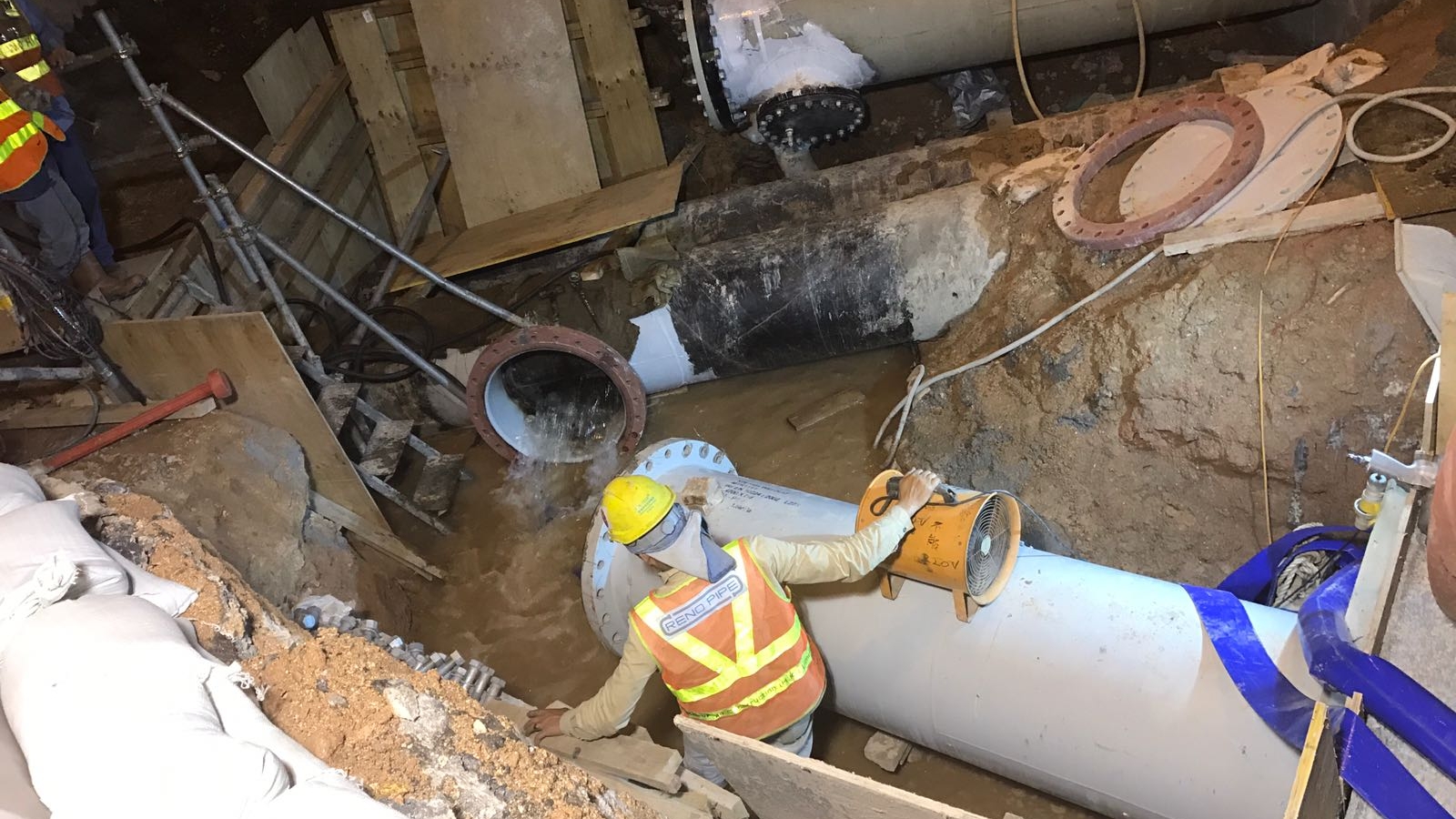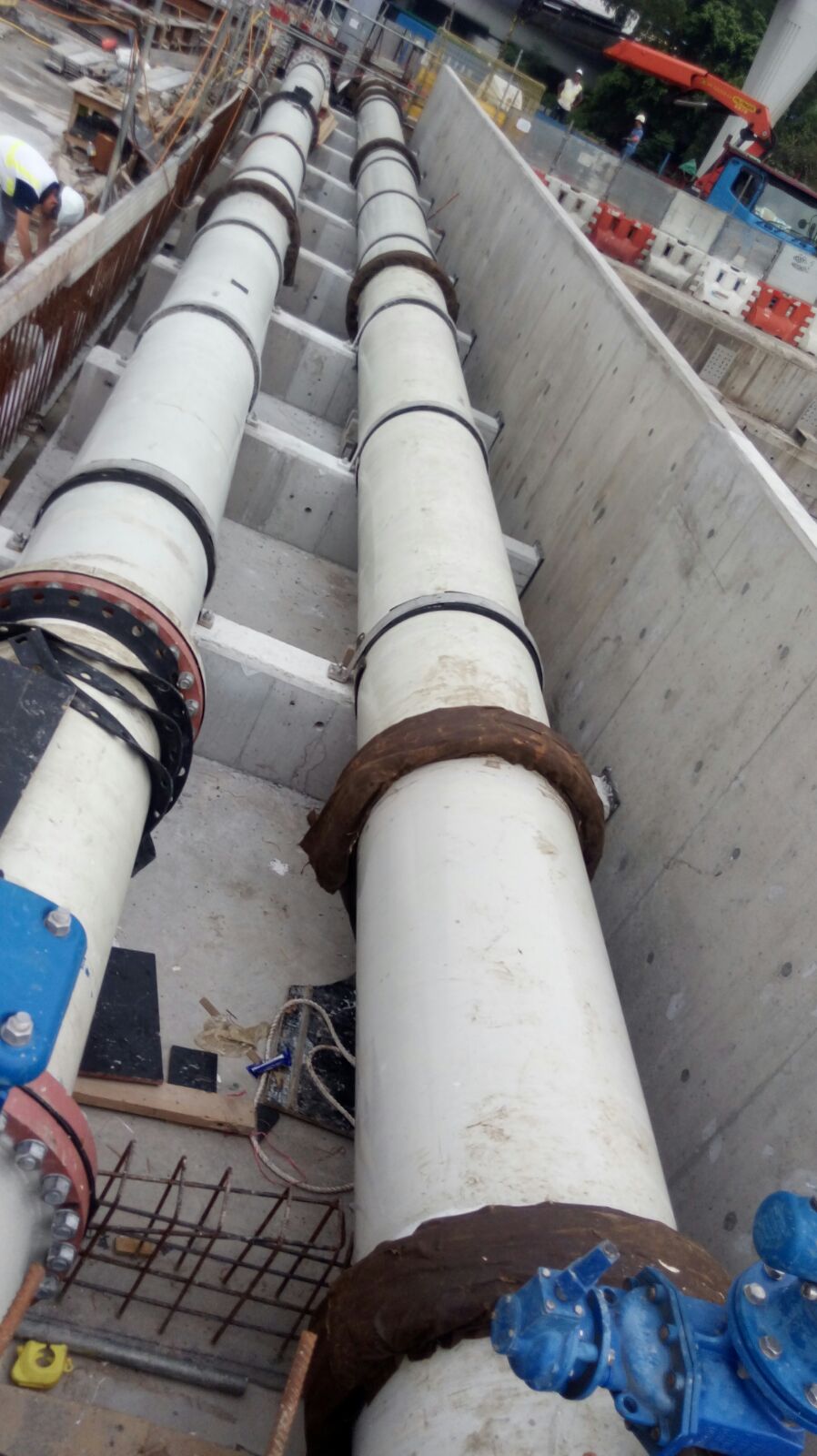 large diameter pipe laying
Apart from general pipe laying, large diameter water main i.e. mild steel pipe is another special area in waterworks which requires different technique, resources and planning. We are the specialist subcontractor of the DN1000 fresh water main diversion for Hong Kong-Zhuhai-Macao Bridge Related Hong Kong Projects. This project involves the suspension of water supply to Tung Chung Fresh Water Service Reservoir which is the only water supply sources to Hong Kong Airport. Therefore, it is very challenging project as we have to complete the new by pass main connection within four hours in order not to affect the water supply to Hong Kong Airport.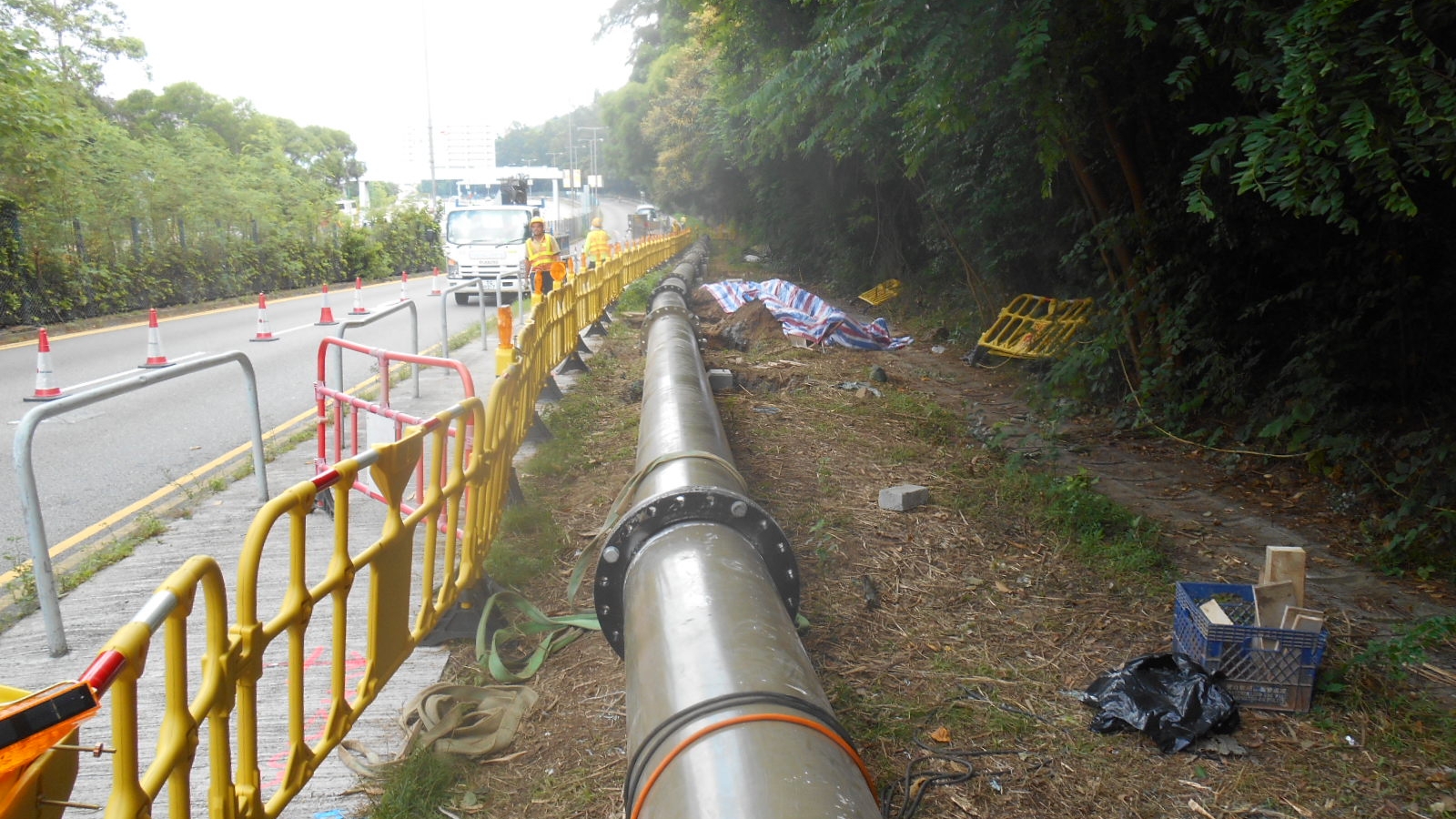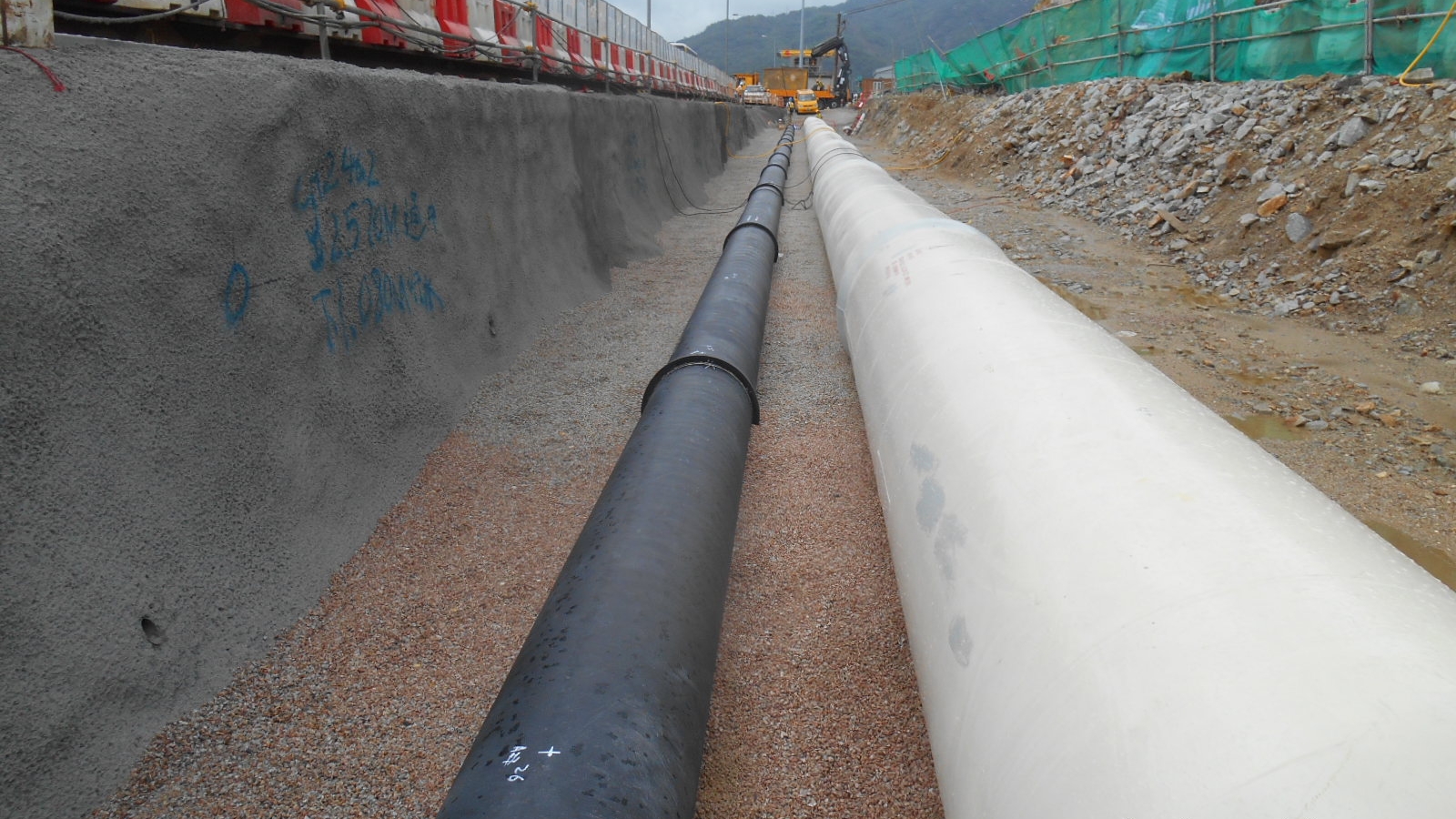 General pipe laying
As a waterworks contractor, we are also capable to install any kind of watermain such as ductile iron, polyethylene and stainless steel pipe in different nominal diameters.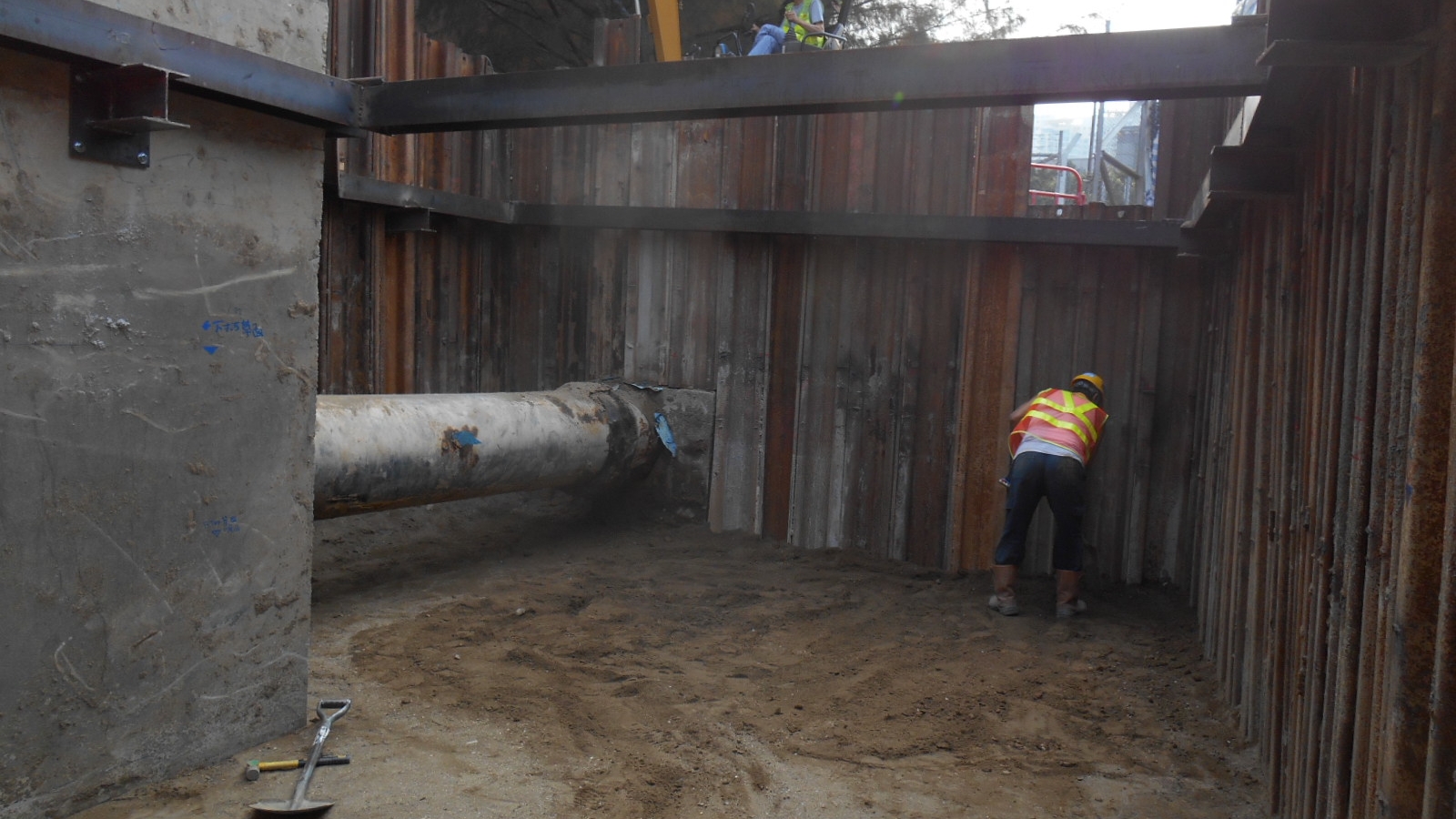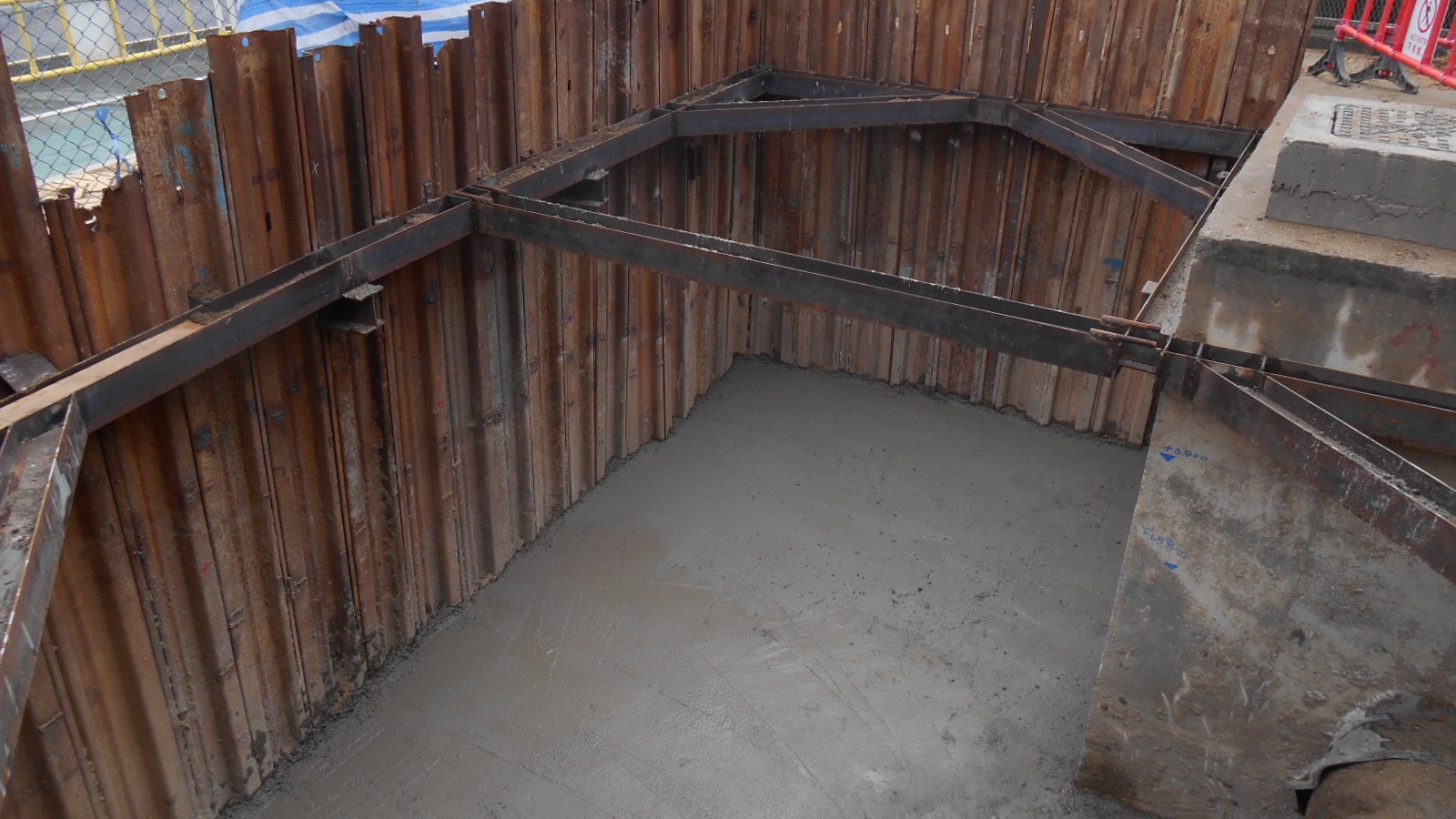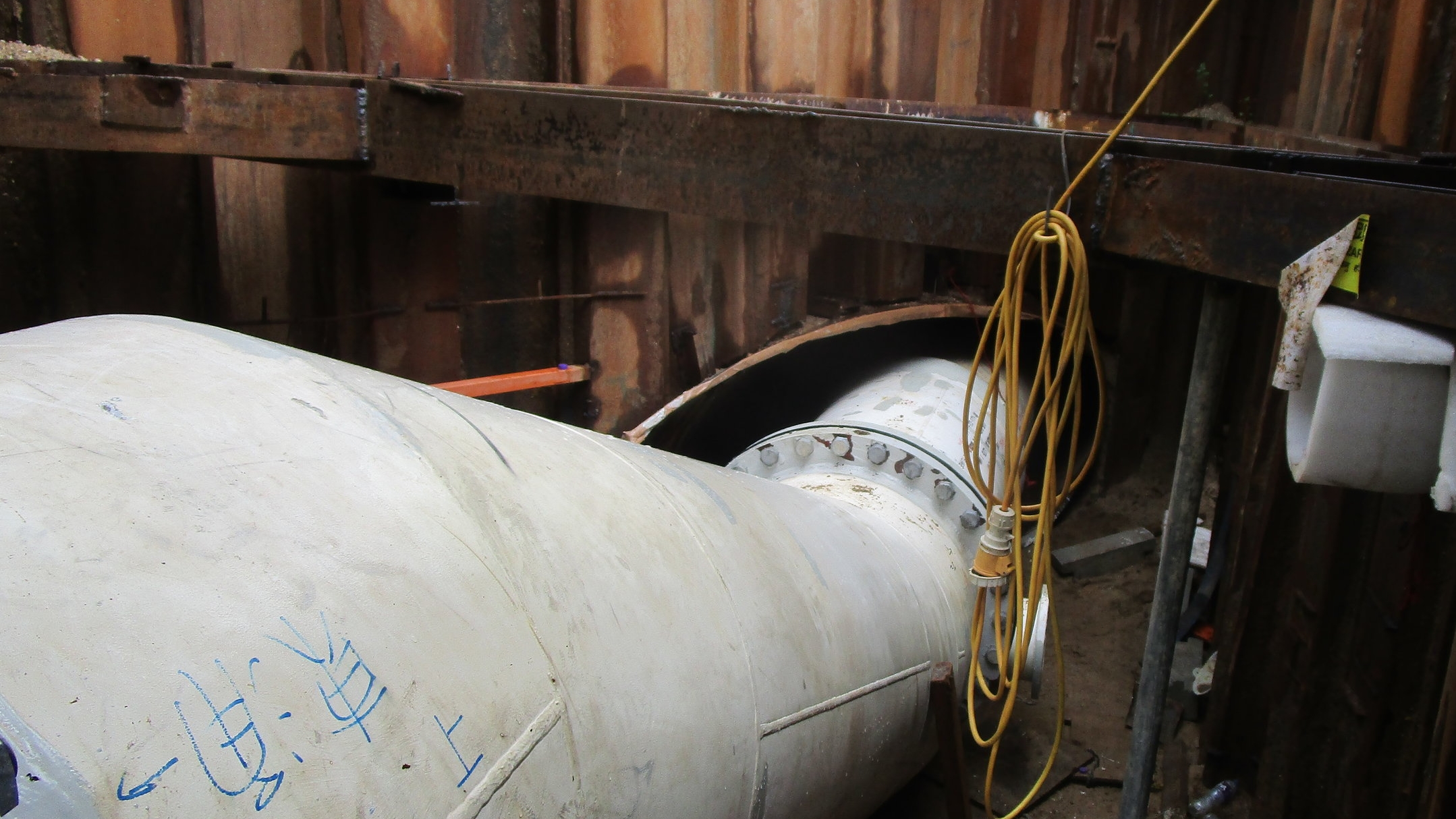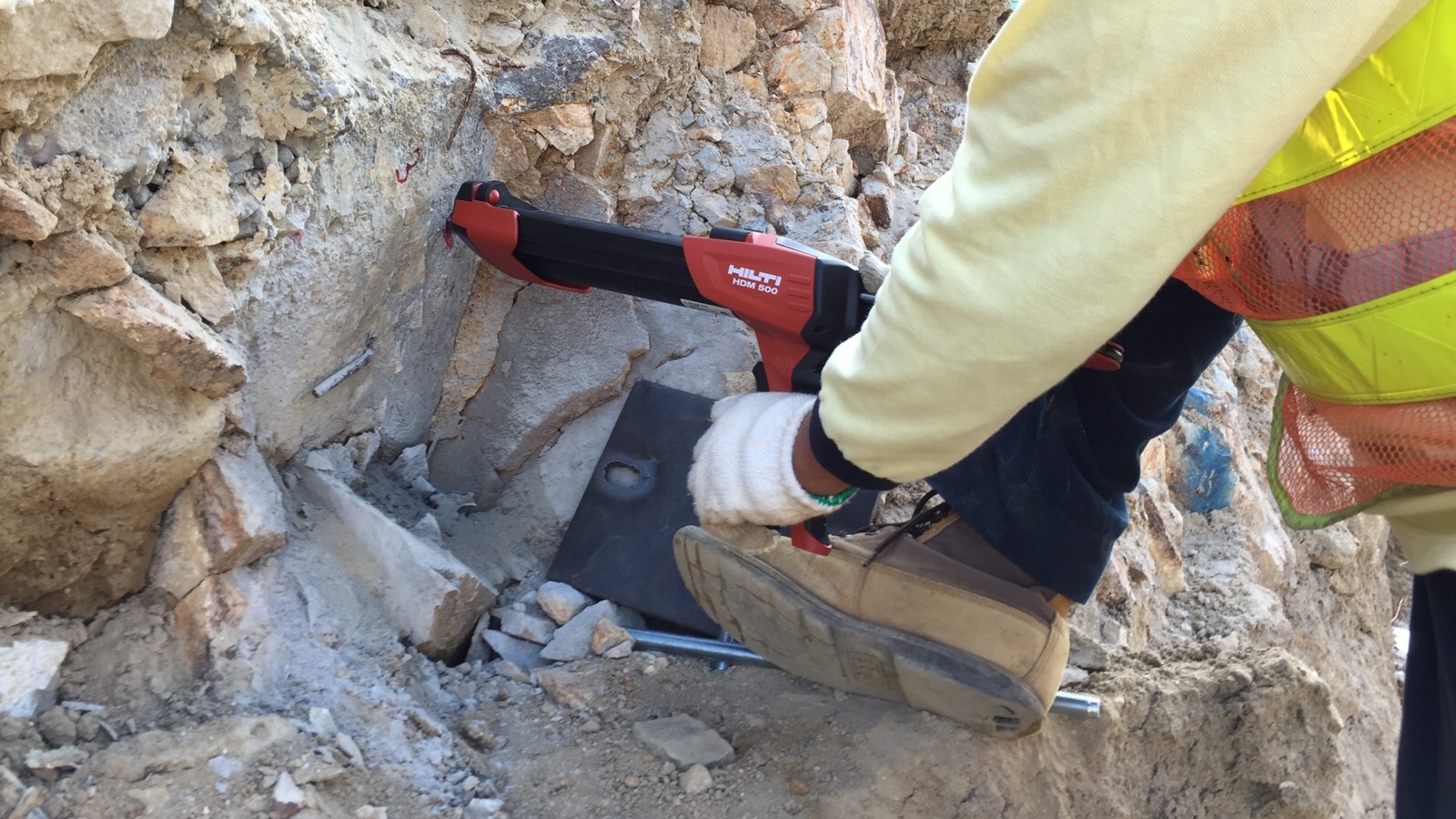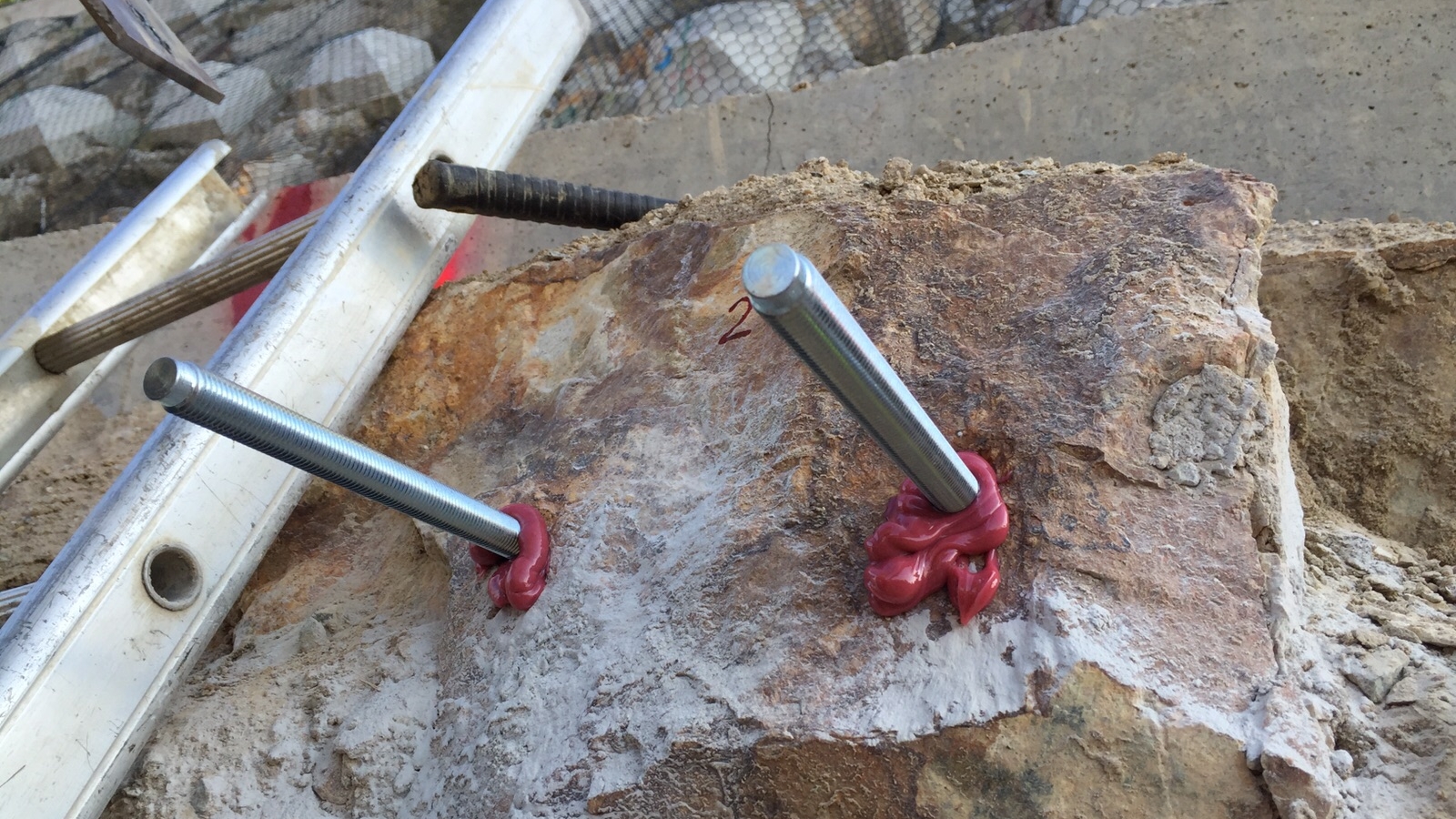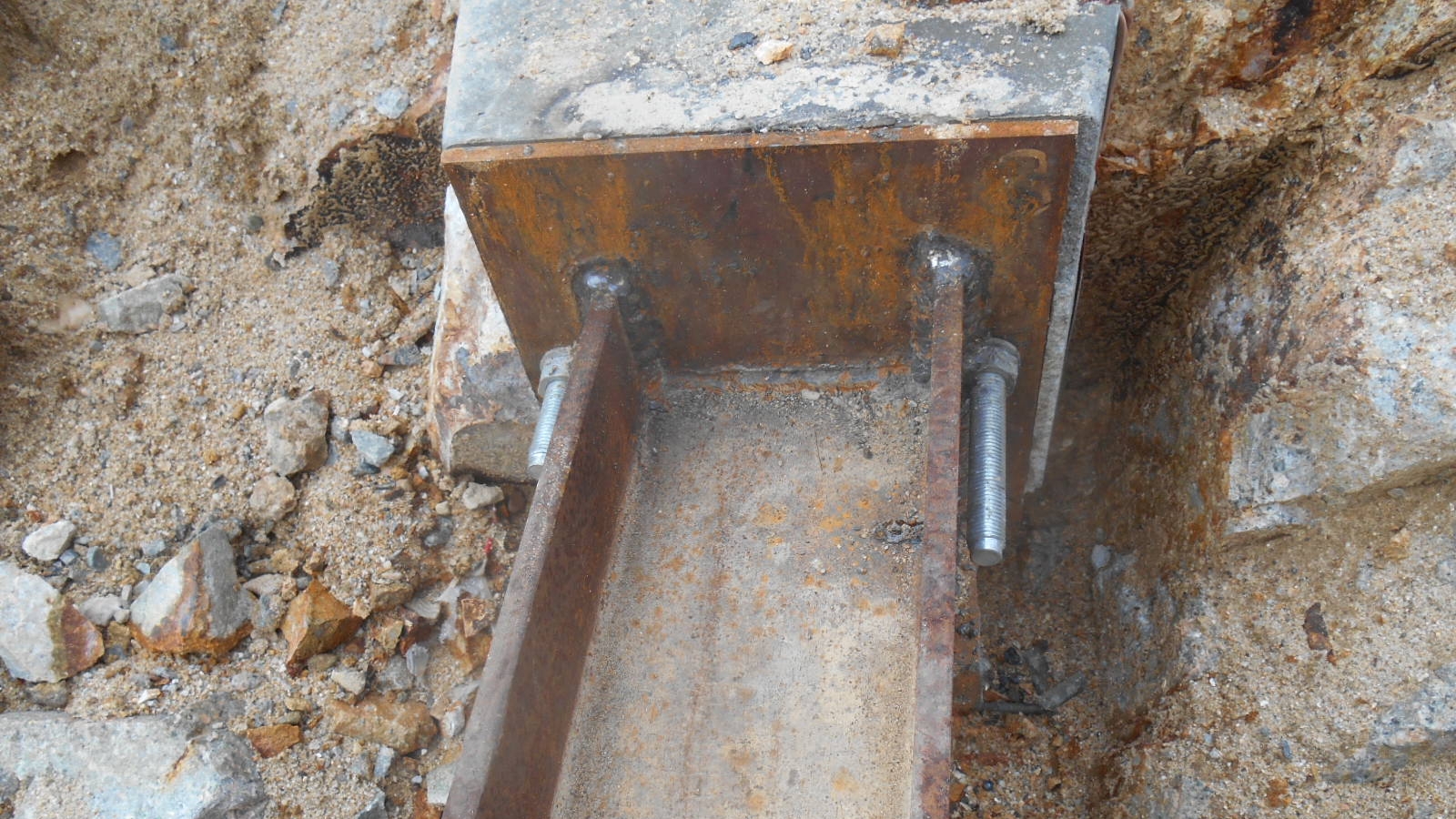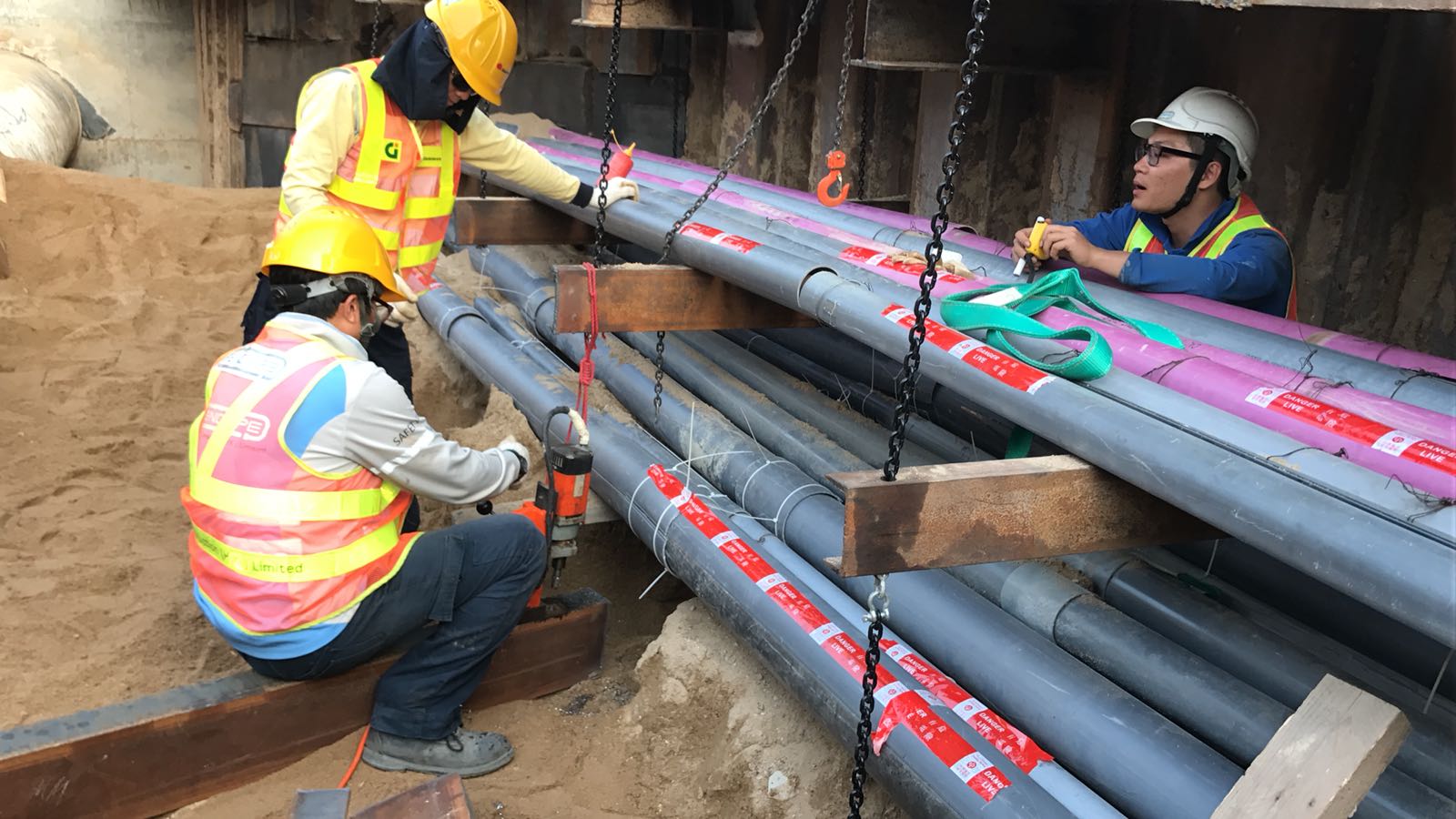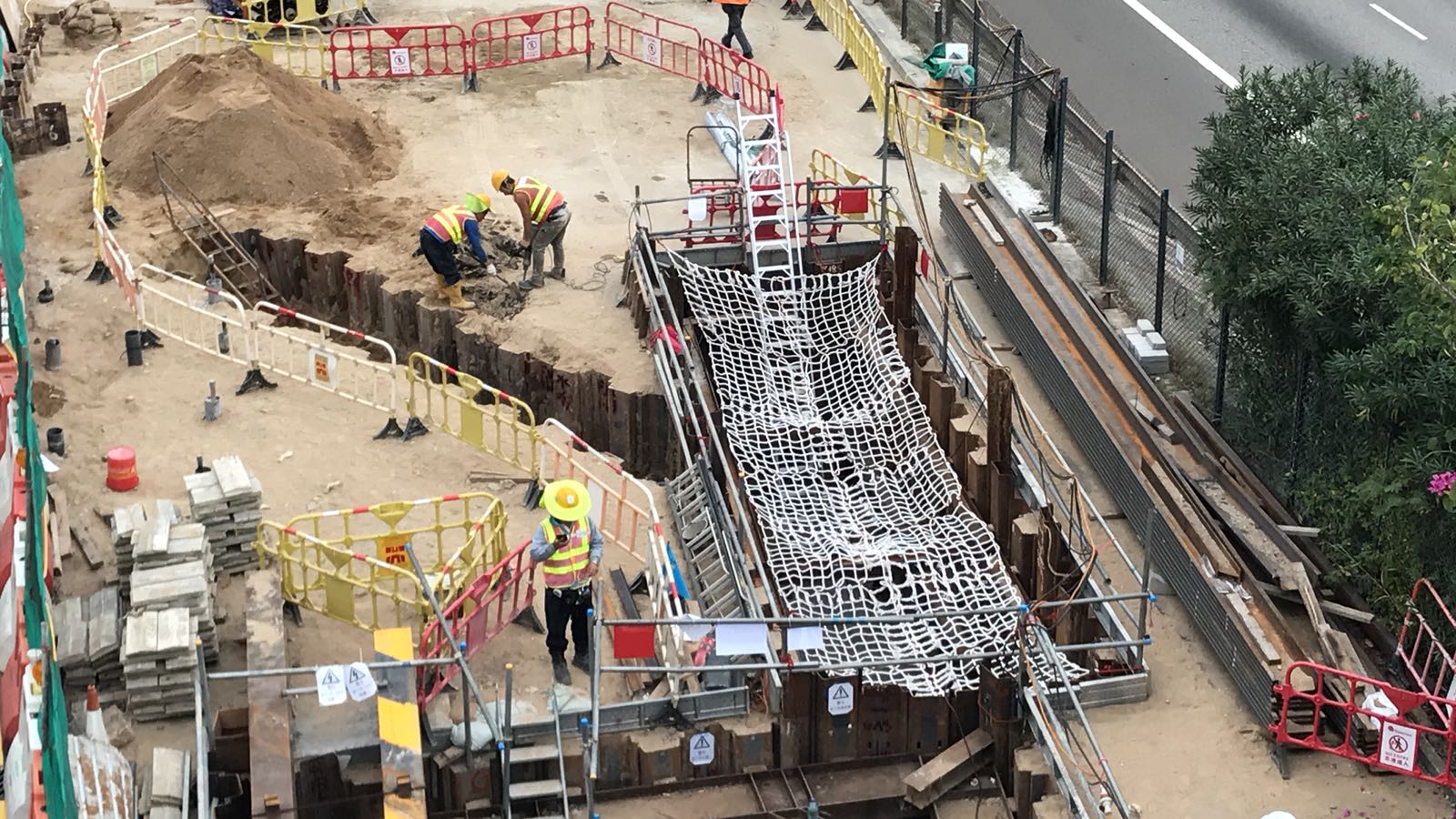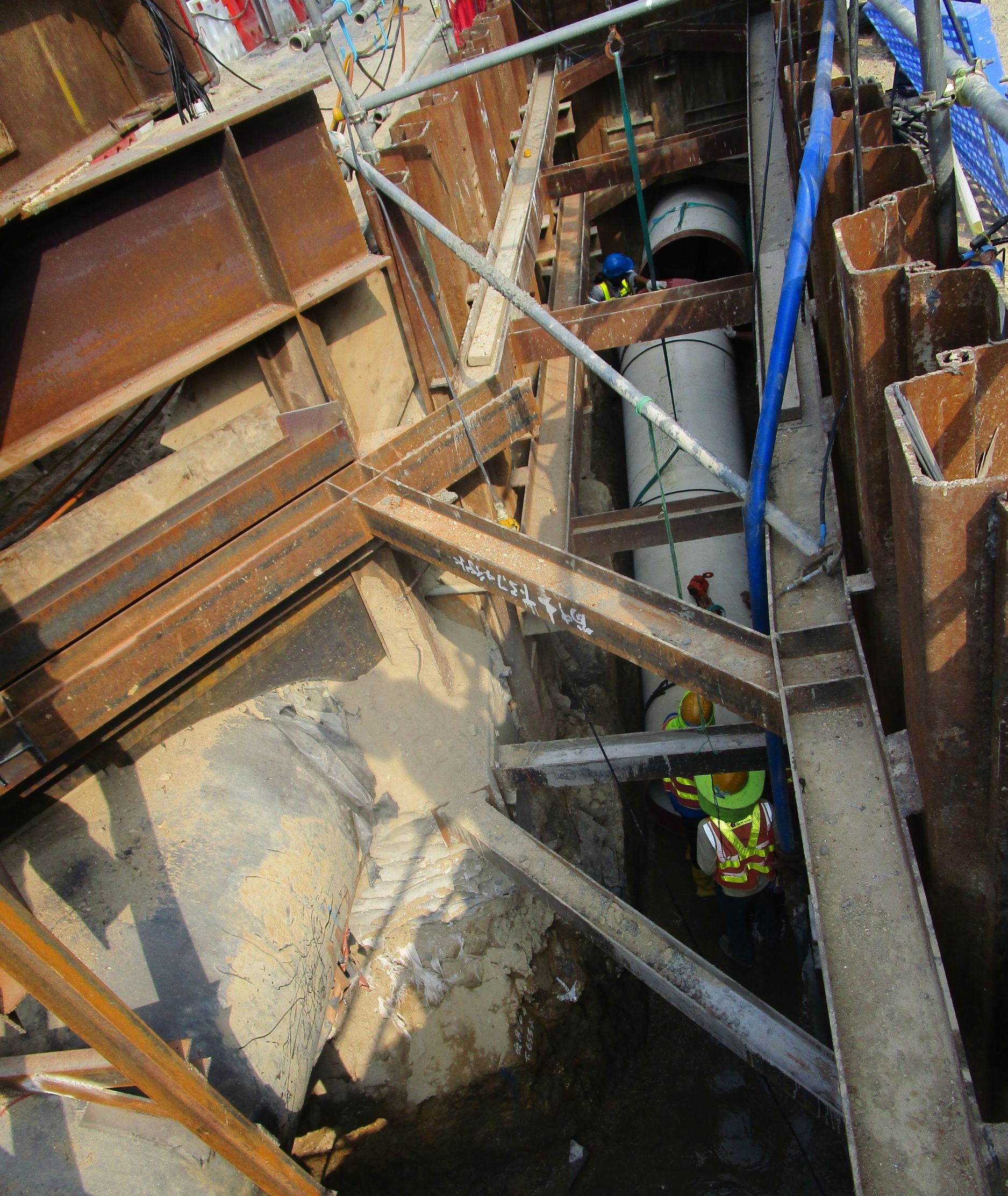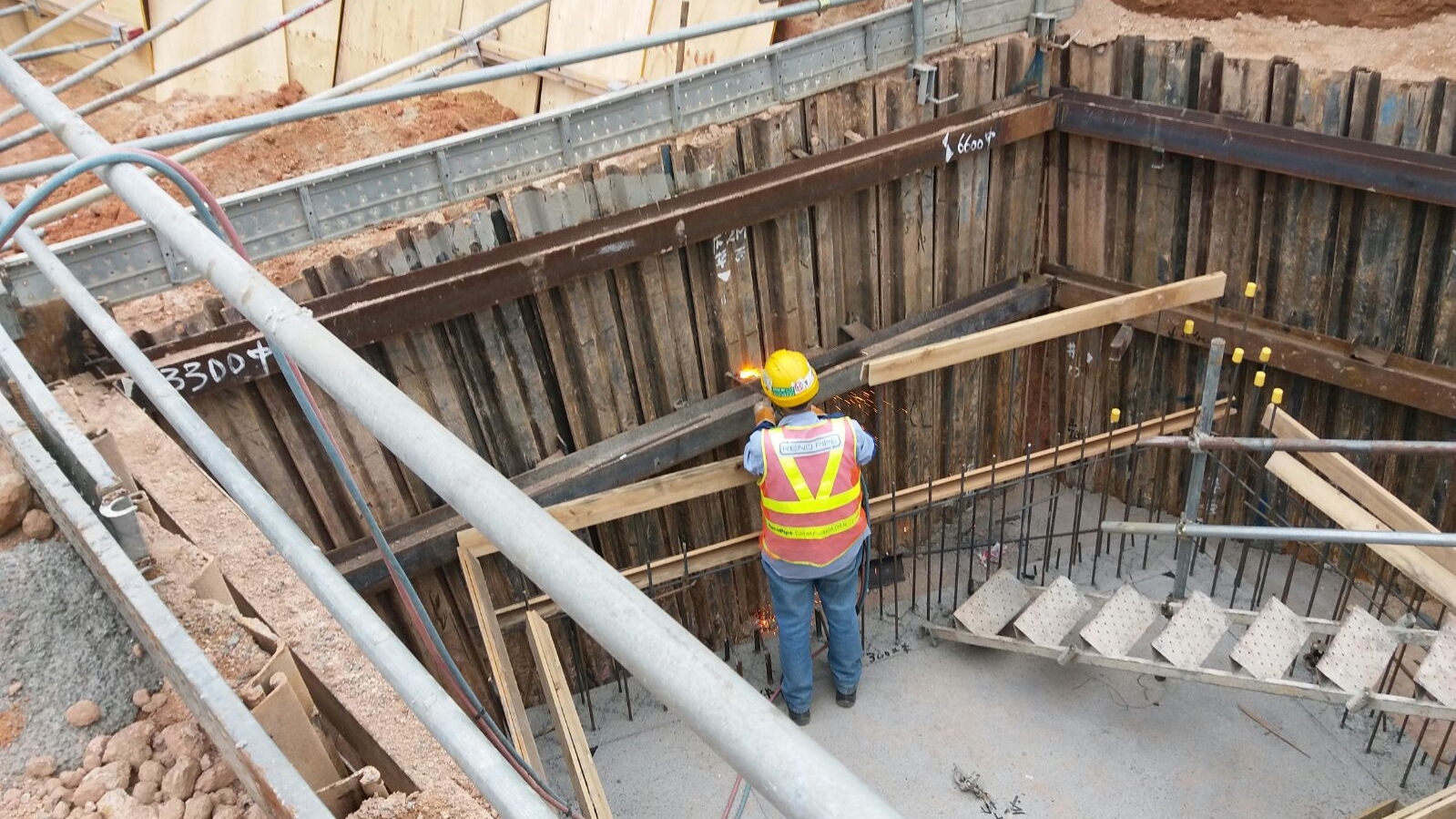 Installaion Method
To tacke different site constraint and condition, there is different construction methods for pipe laying in Hong Kong. Over the years, we have gathered experiences in carrying out different pipe laying methods such as open trench, exposed, pipe jacking etc. With our direct plant and labour, we can carry out all the temporary works for different pipe laying method.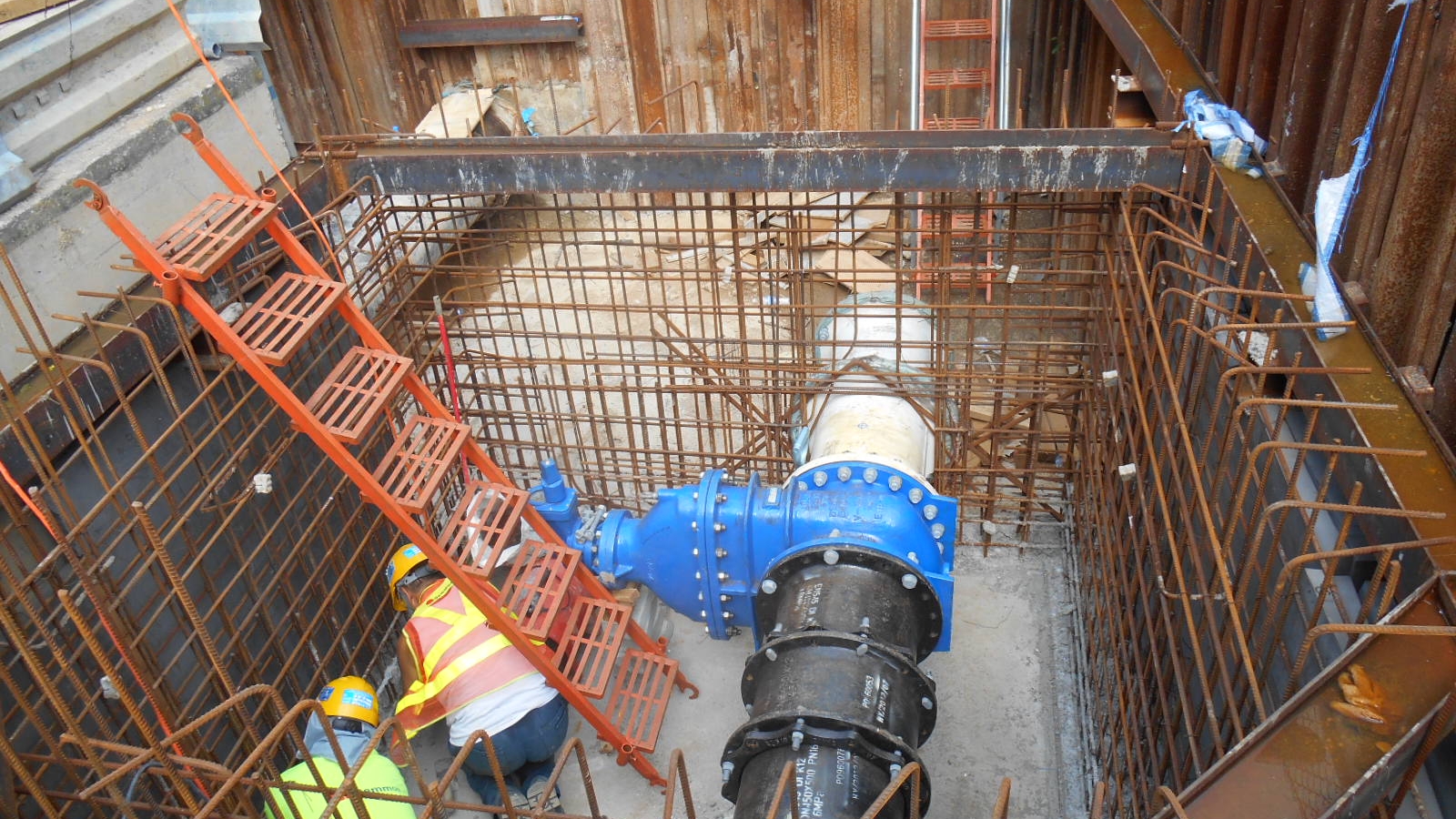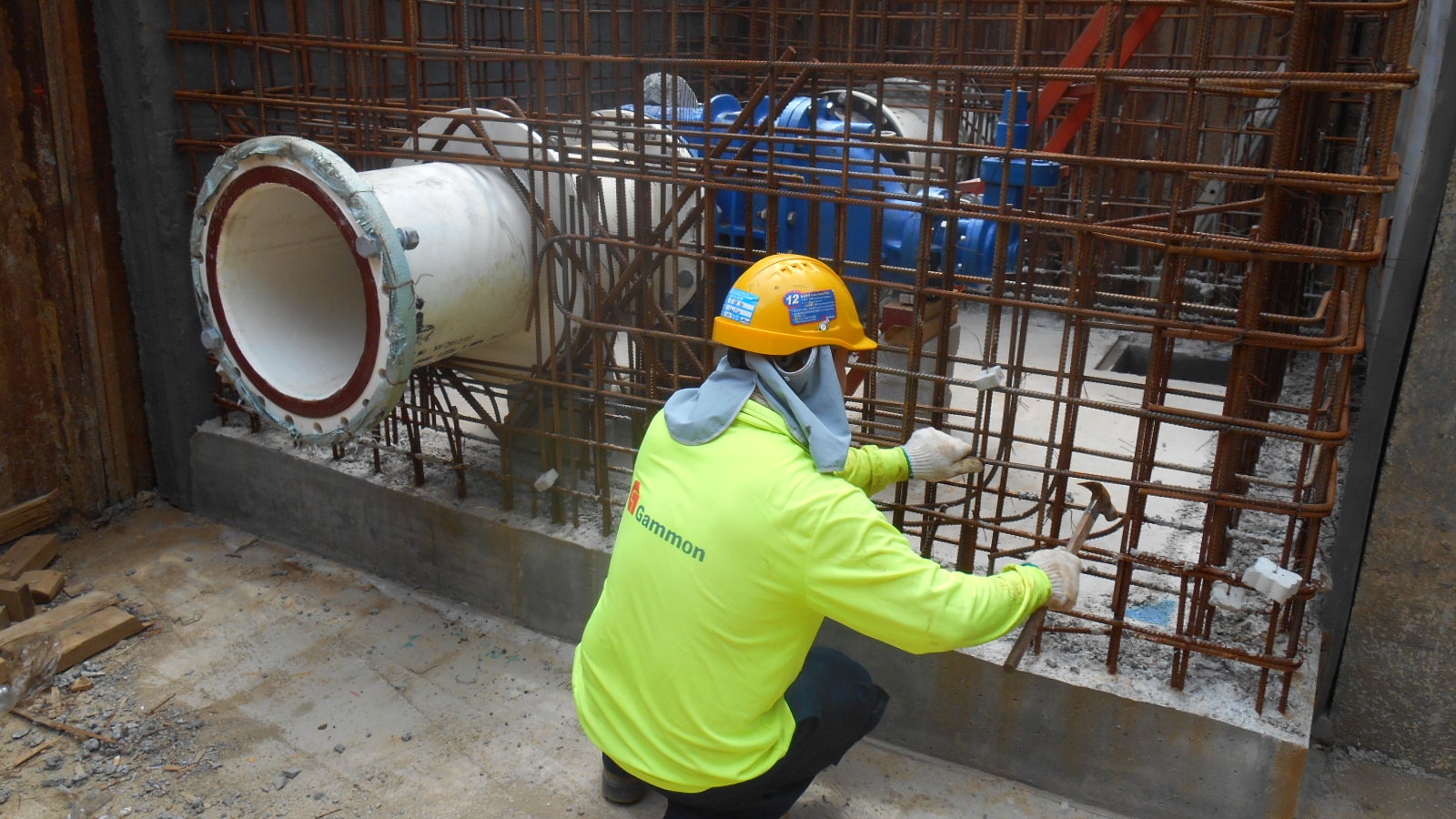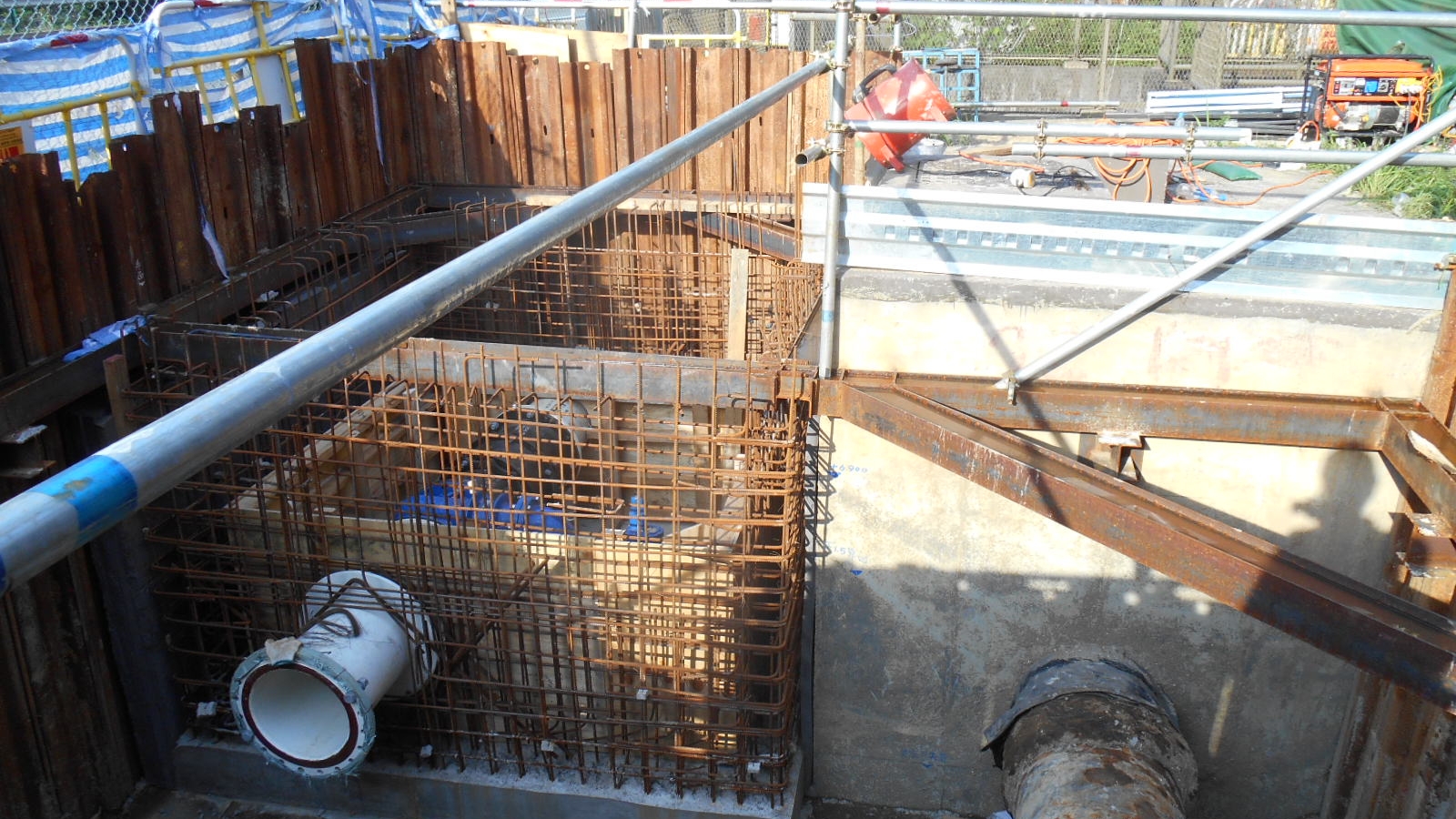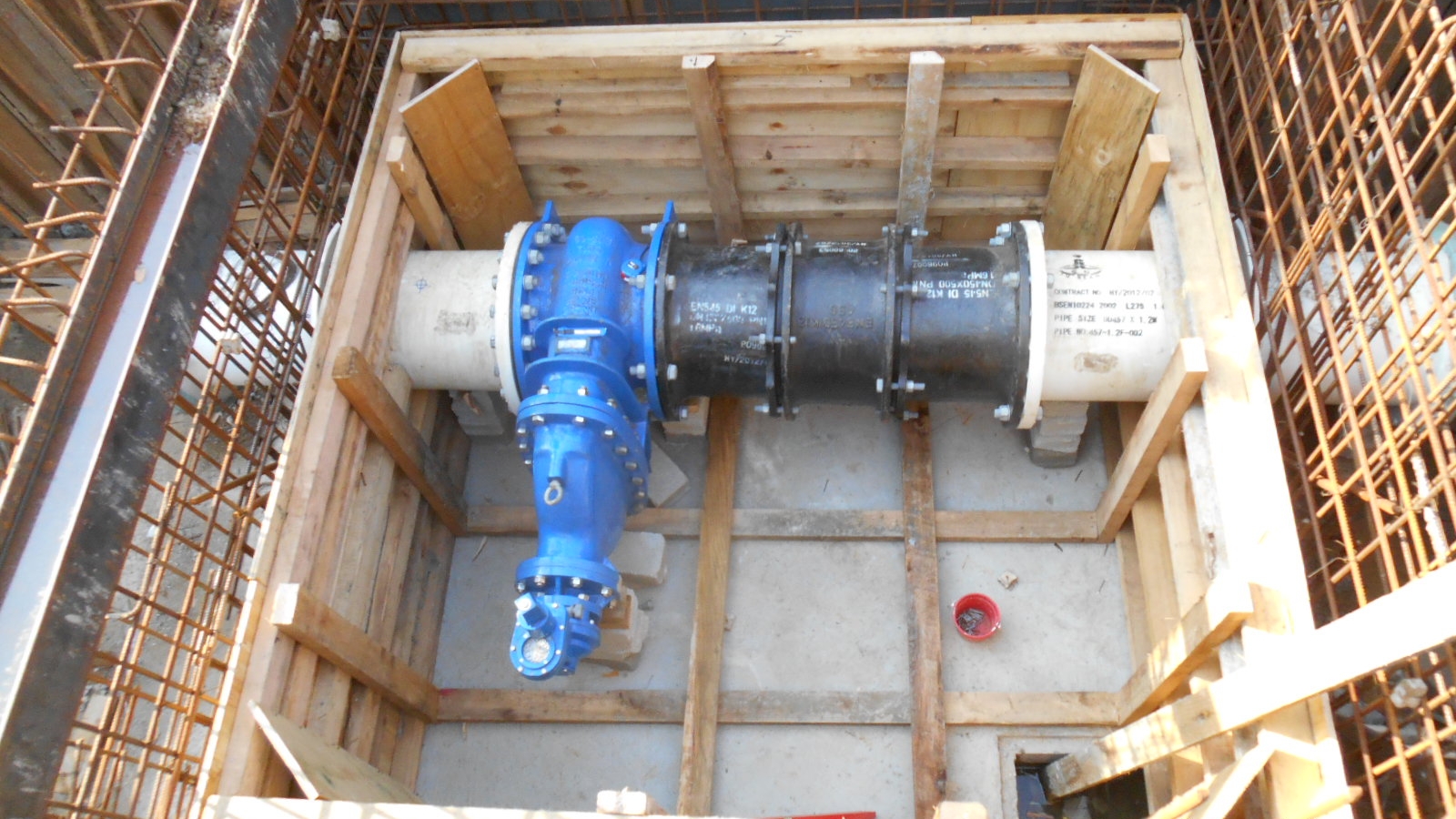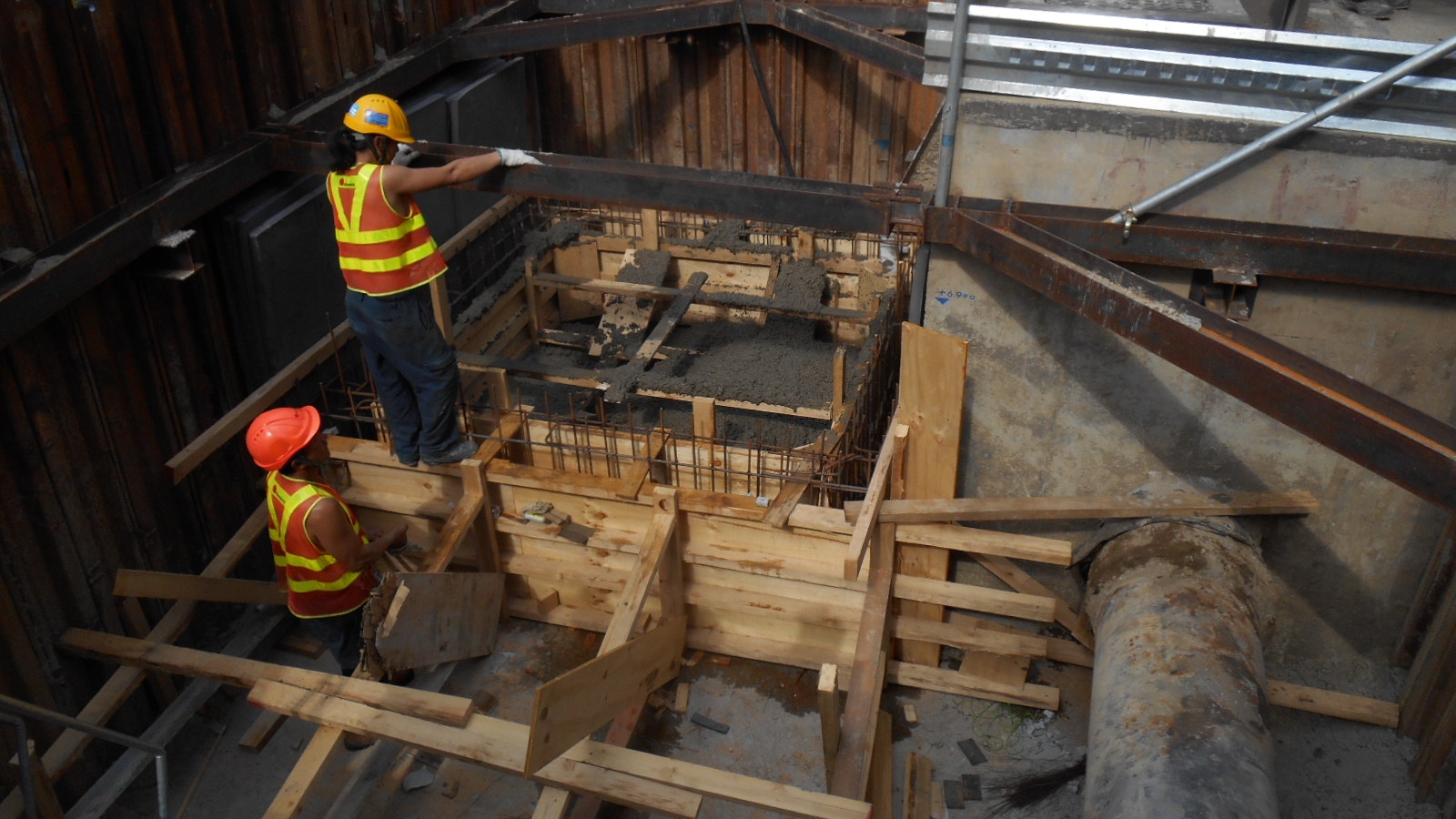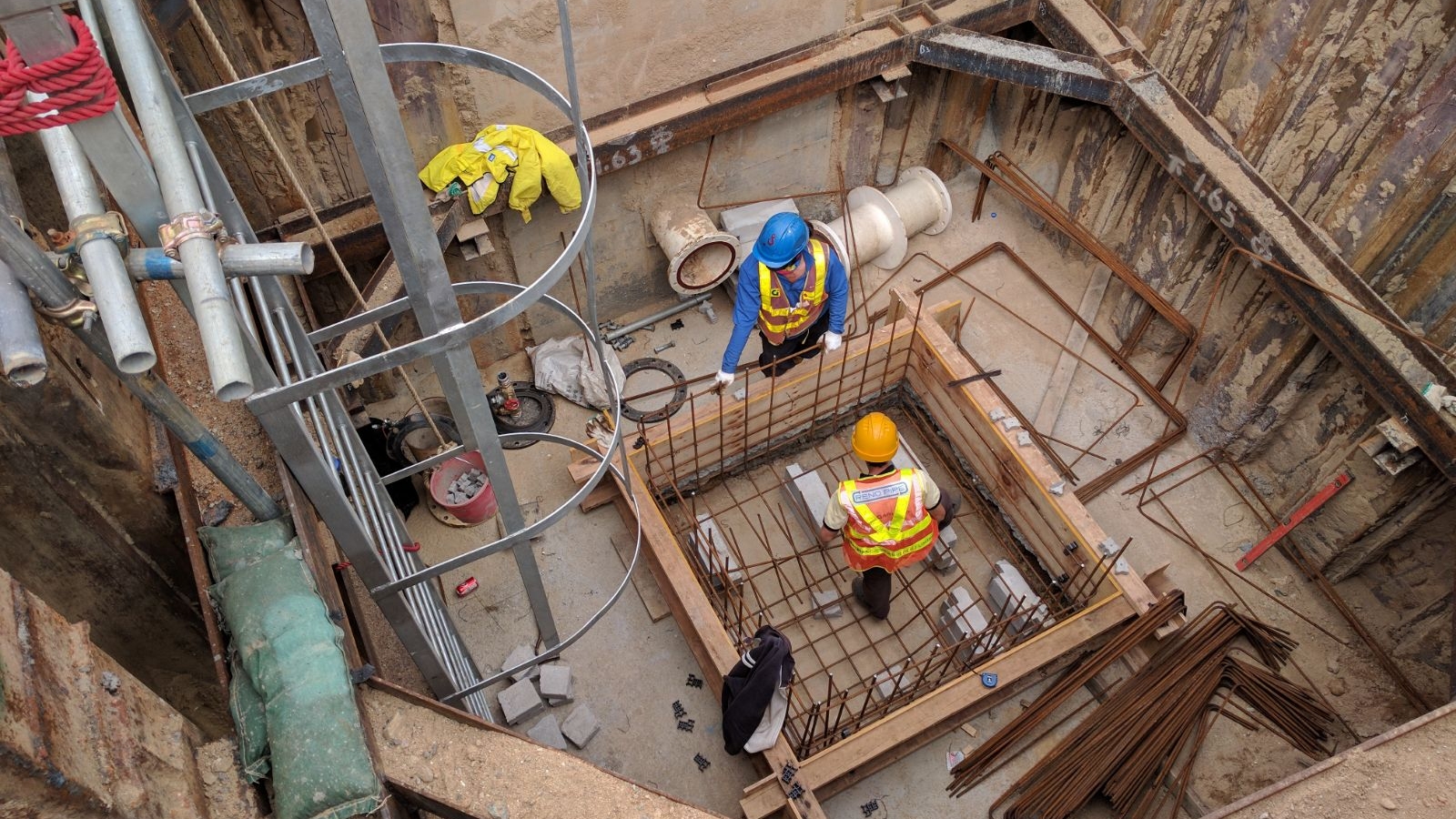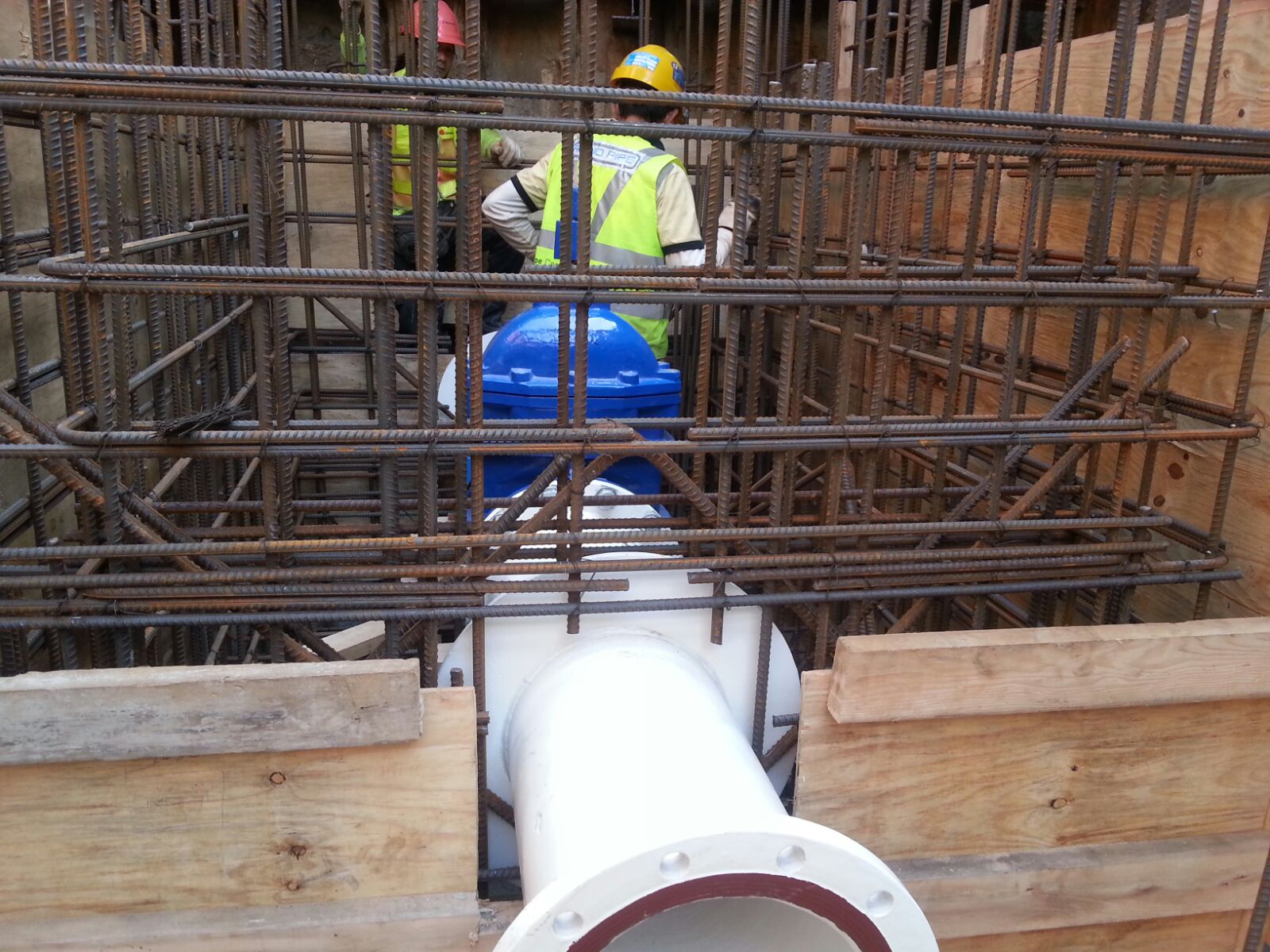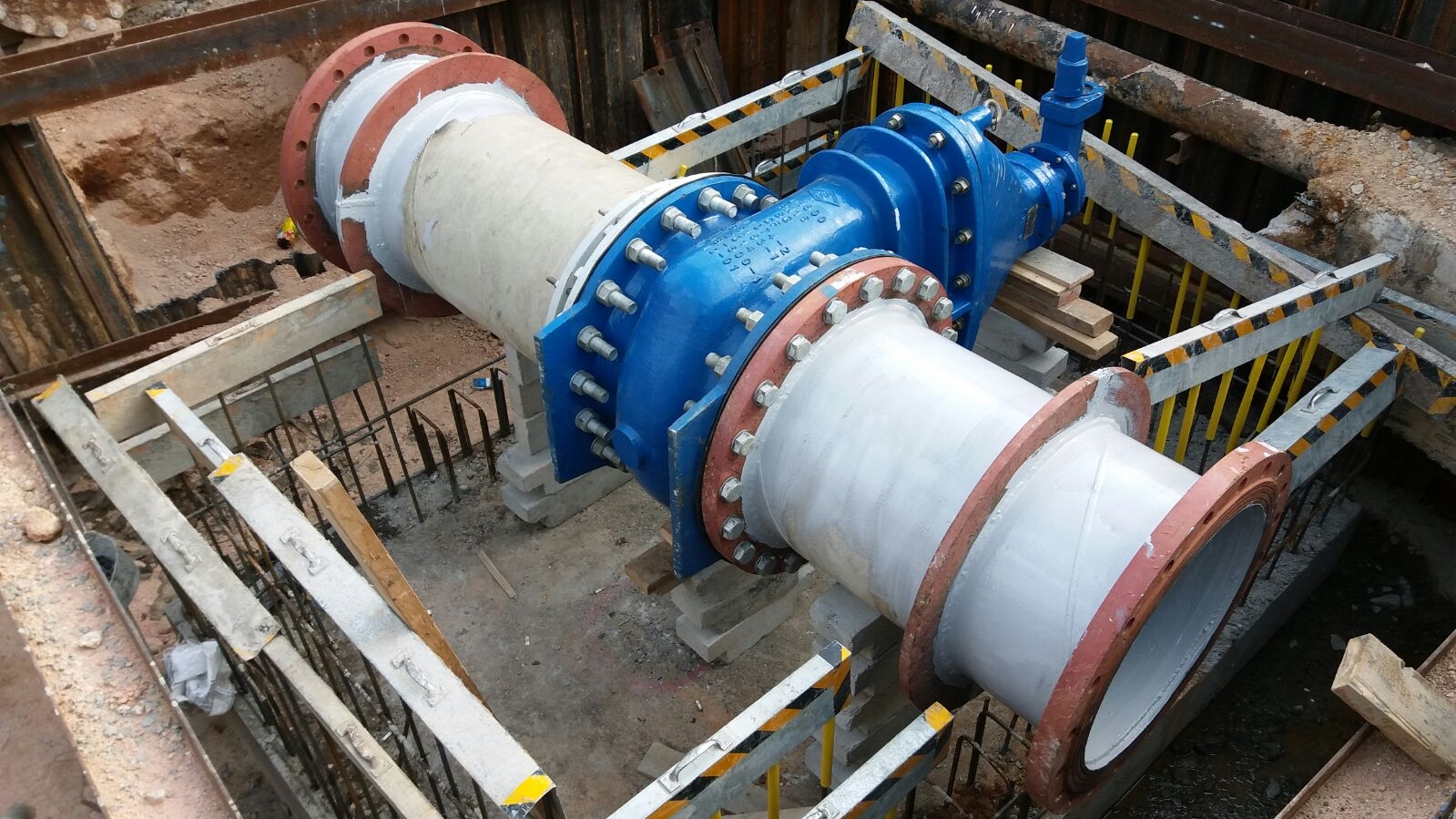 Structure
Pipe laying always involves different kind of structural works such as chamber and thrust block. We always assist the clients to modify the standard design of these structure to suit the actual site conditions.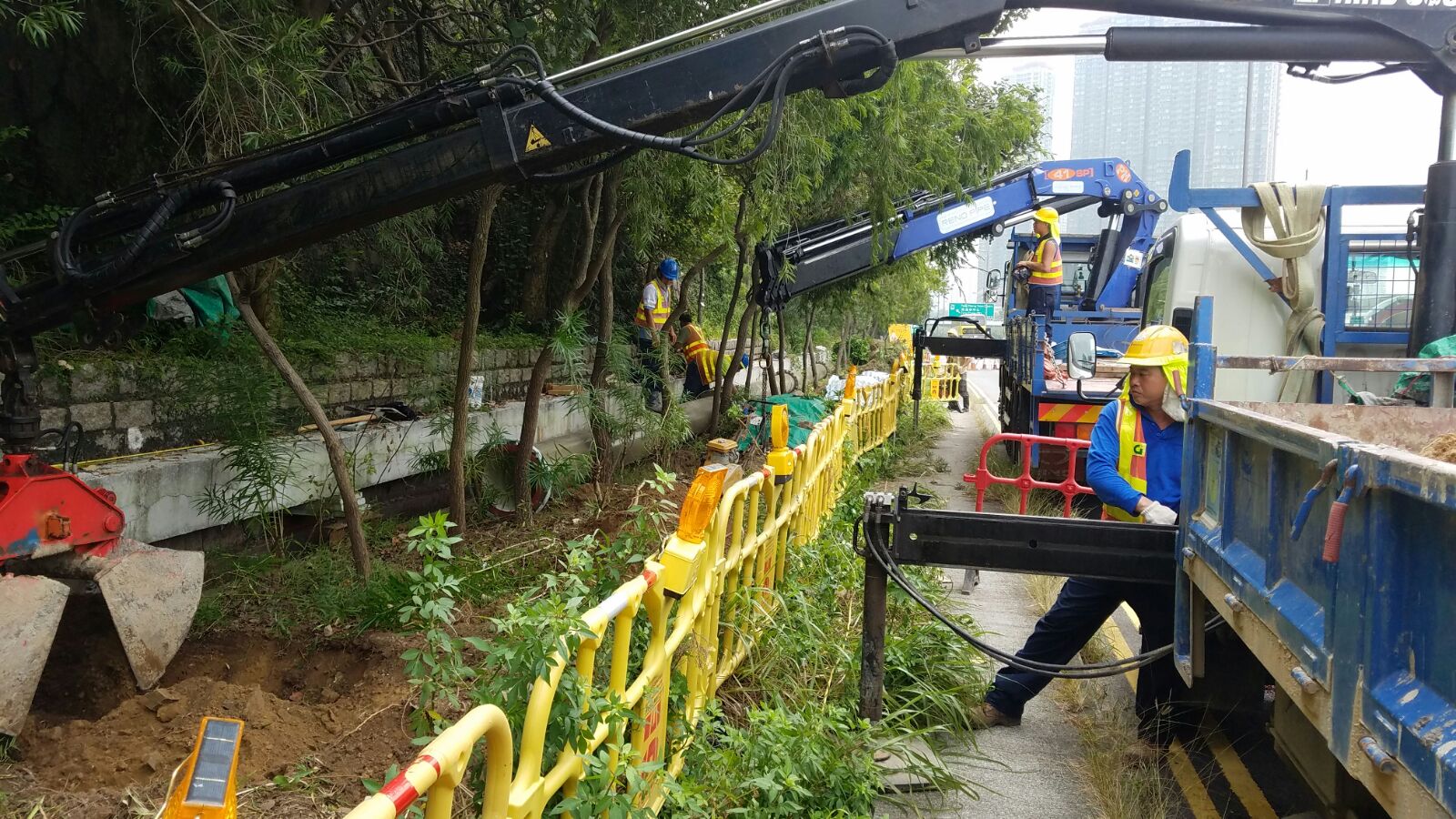 Design and build
We have a team of professional engineer to carry out design of the watermain. In order to suit different project types in Hong Kong, we can also offer design and build package to our client. We have recently completed a design and build of a DN450 fresh watermain in 2.4km for a renowned Main Contractor in Hong Kong at the Hong Kong-Zhuhai-Macao Bridge Projects.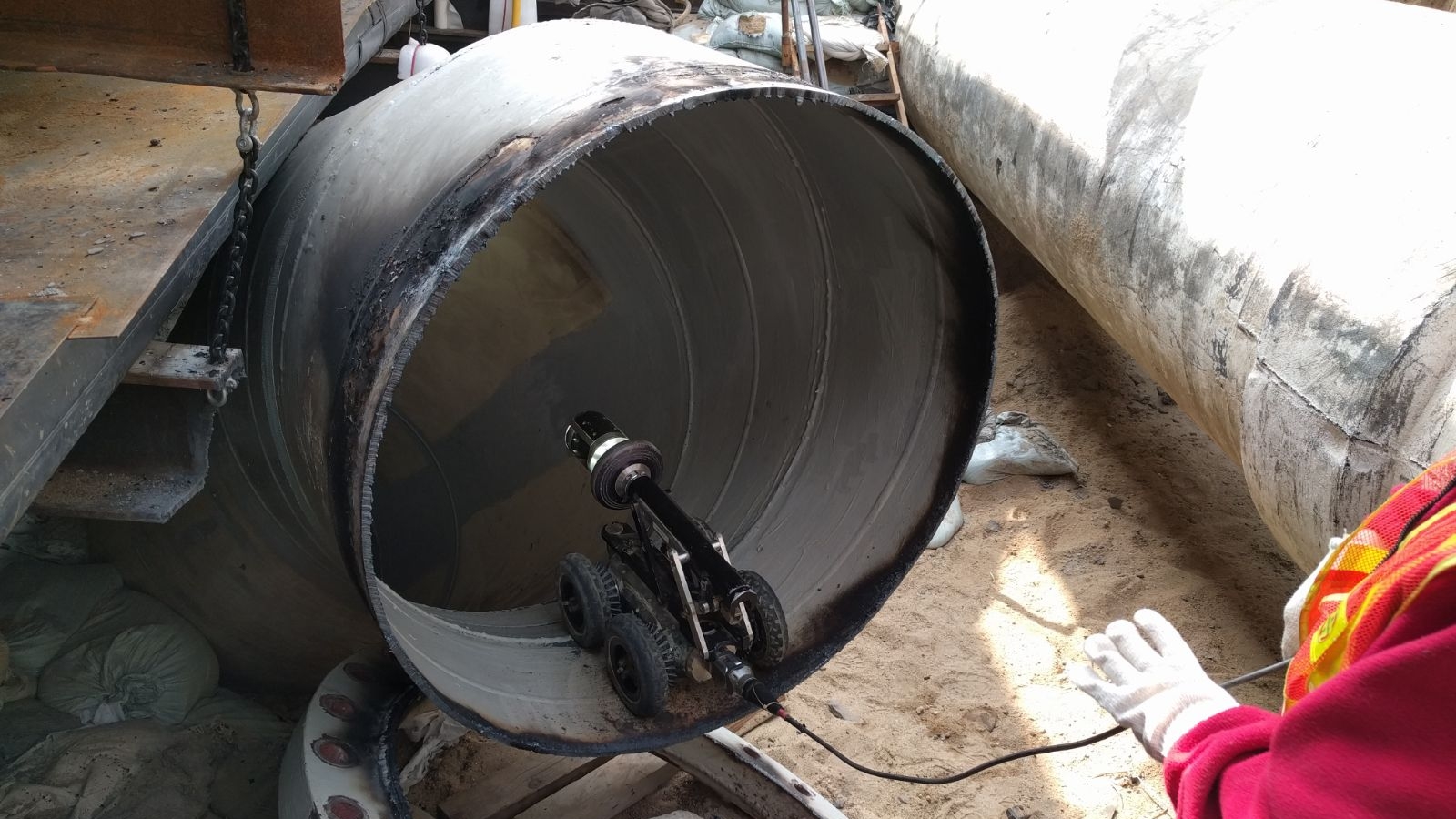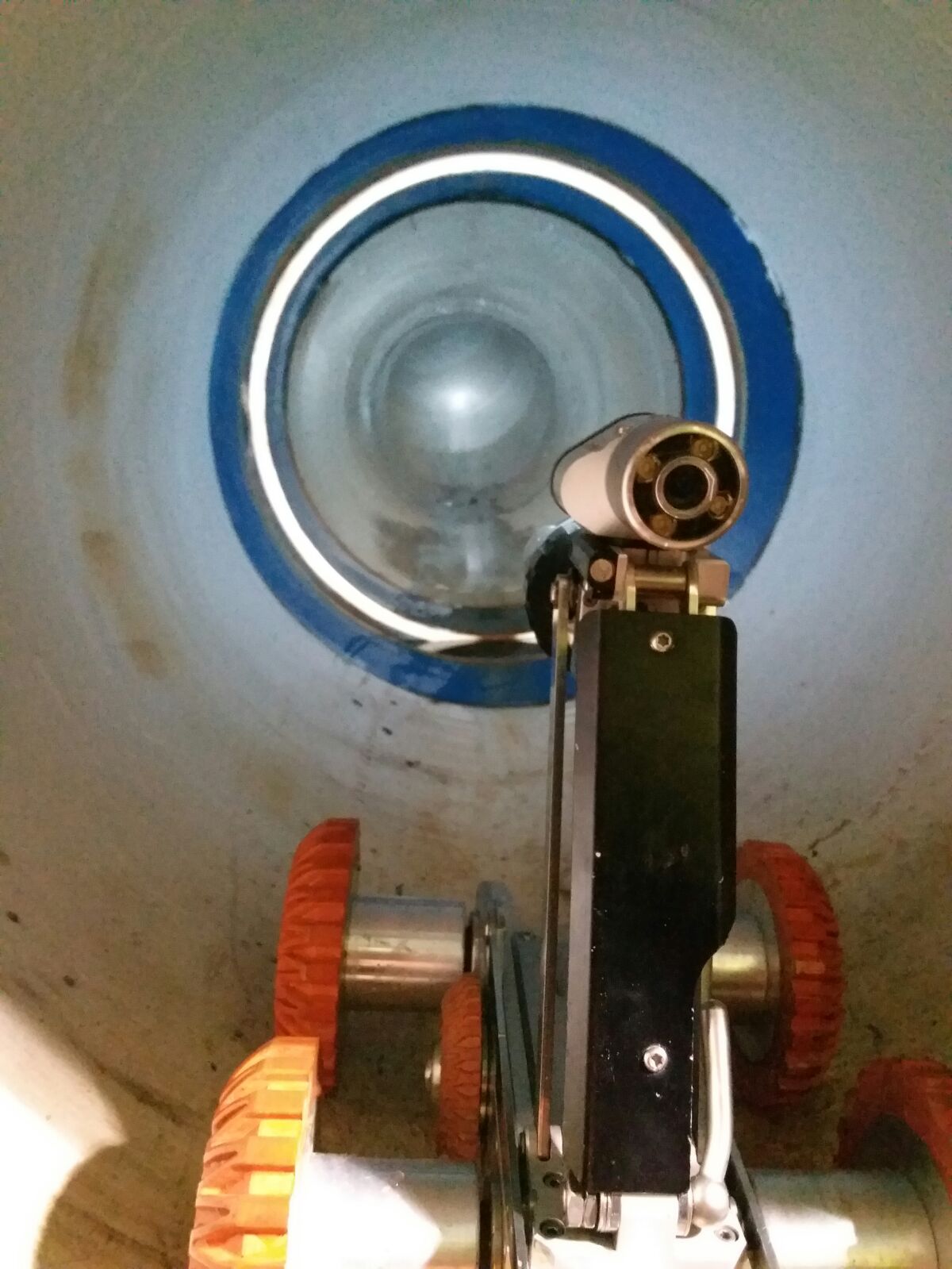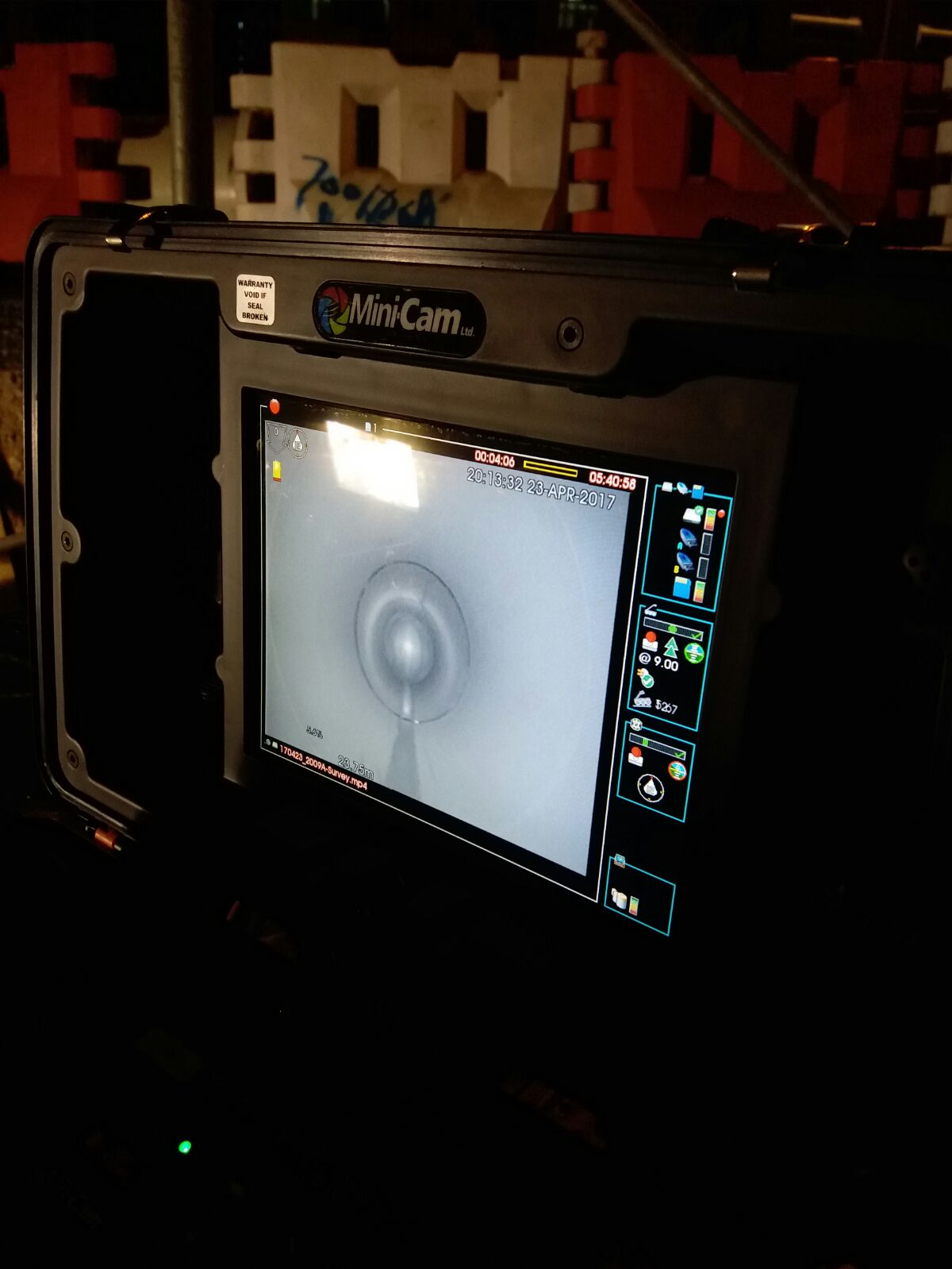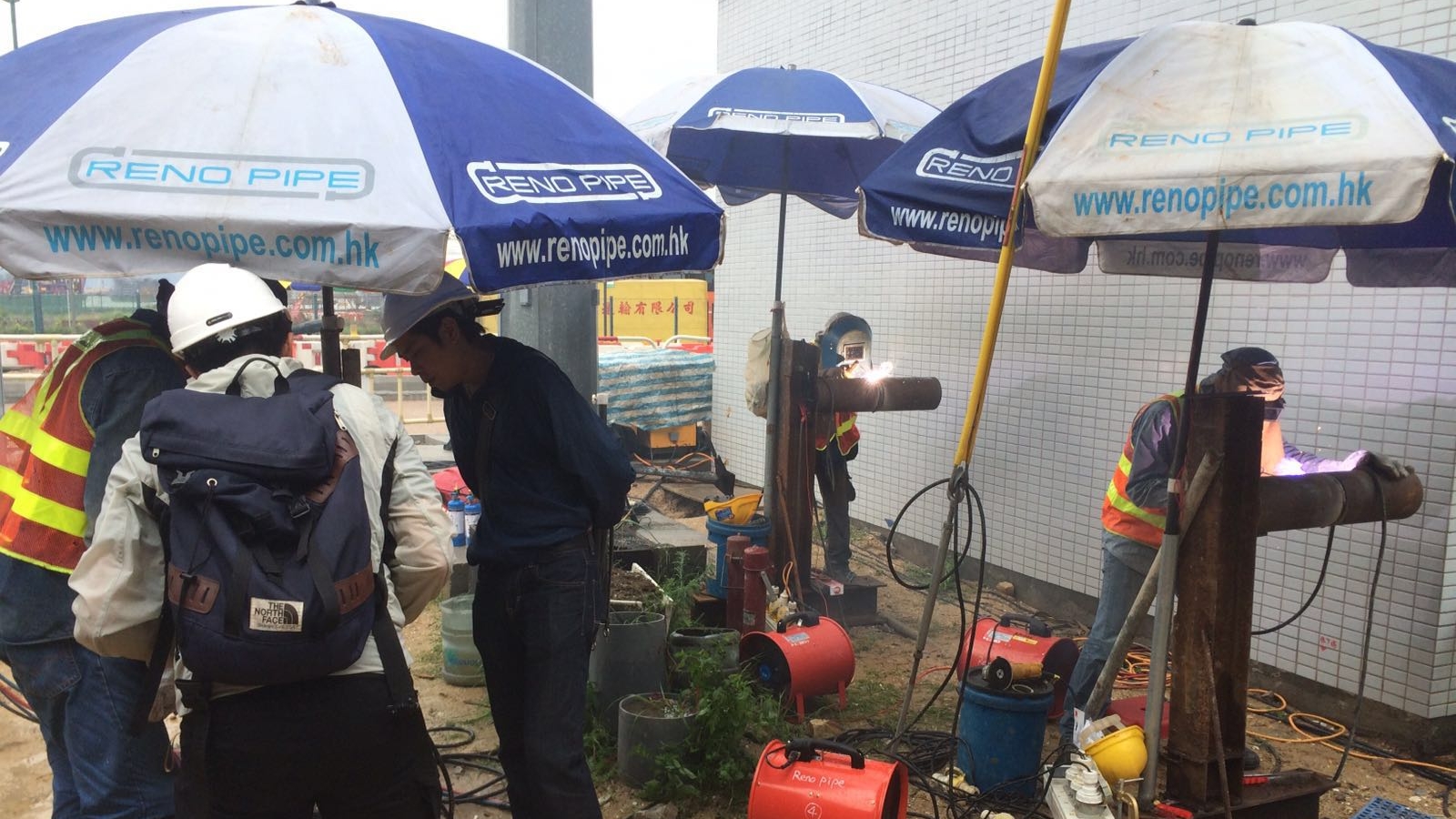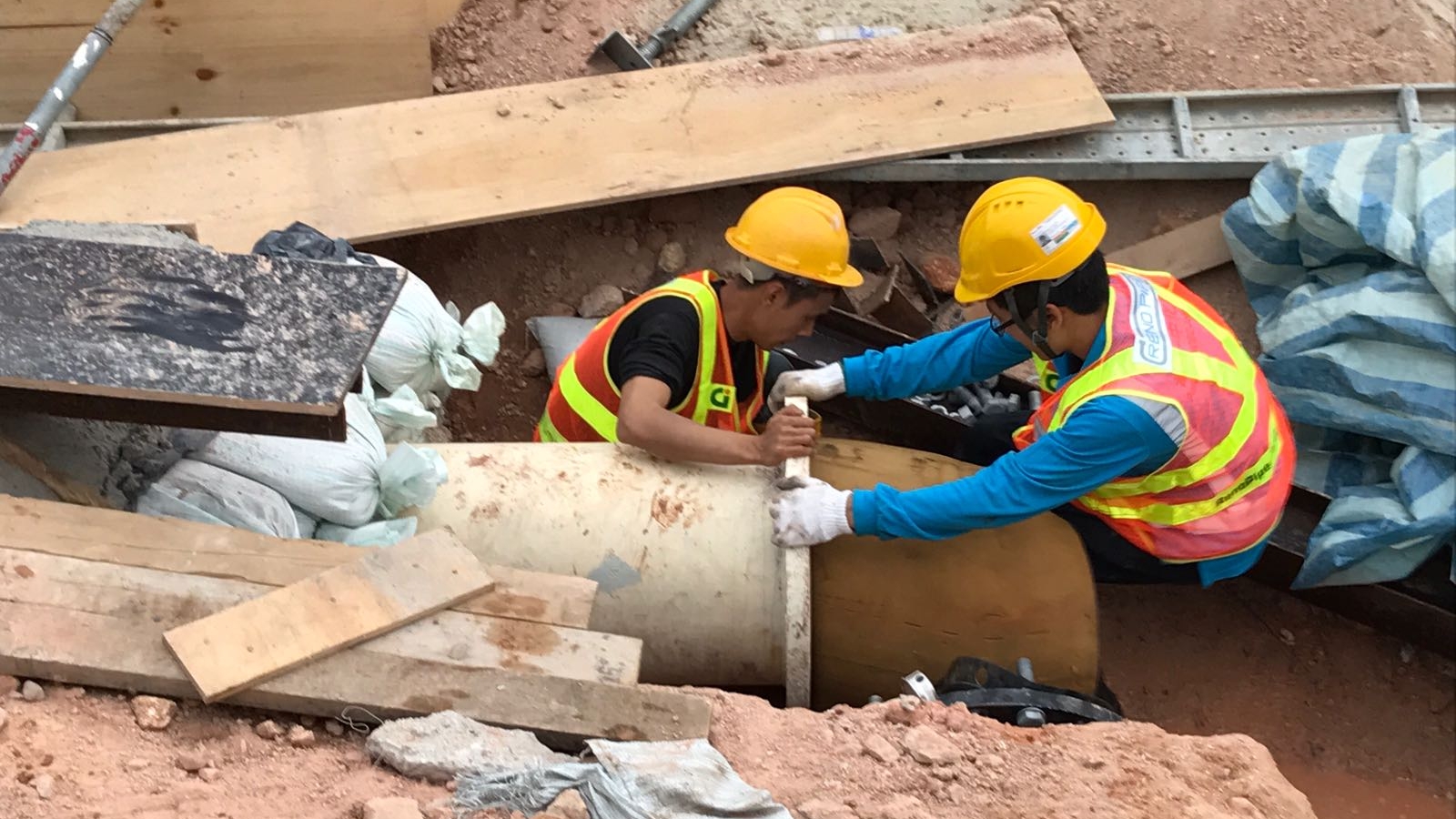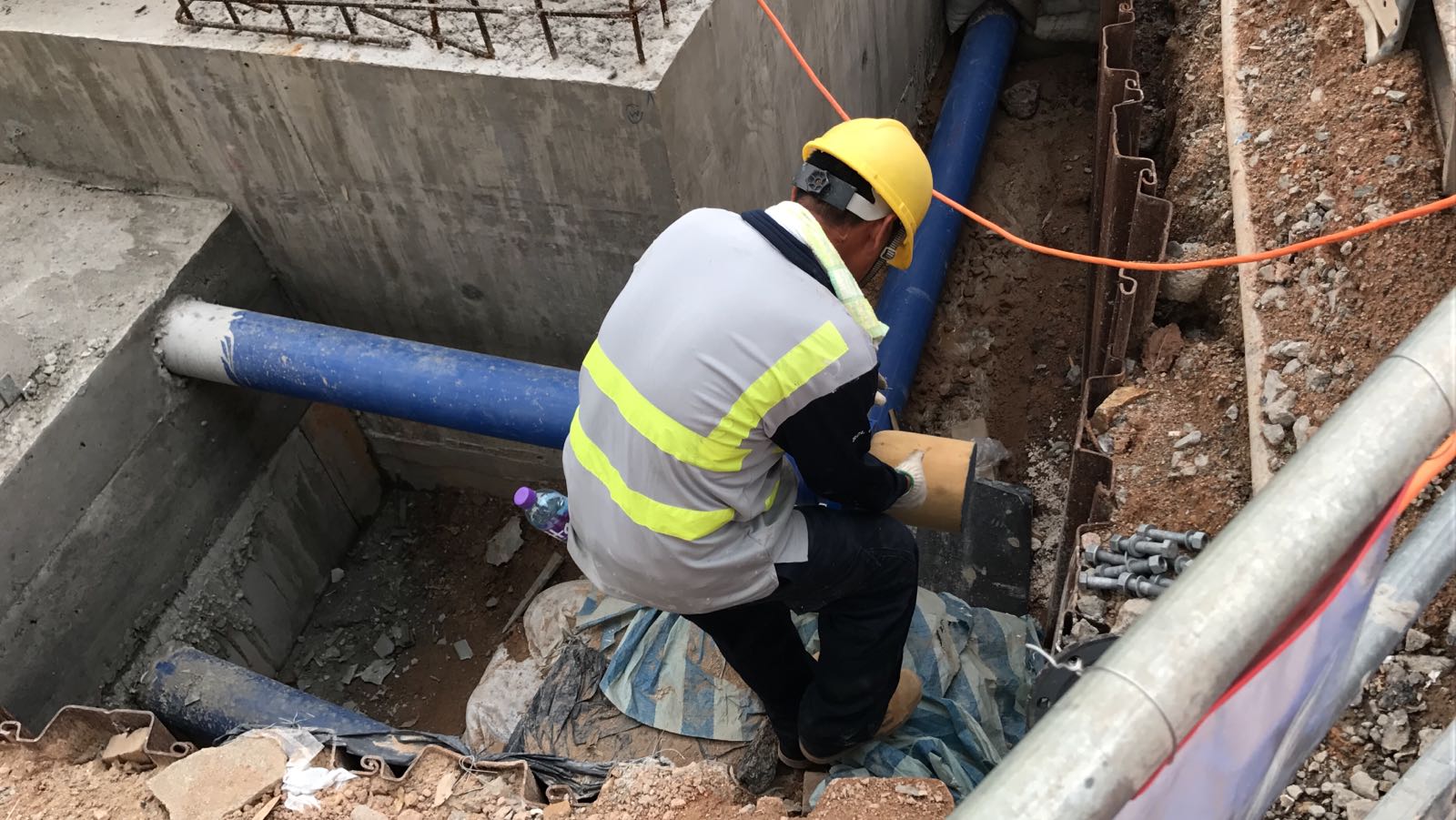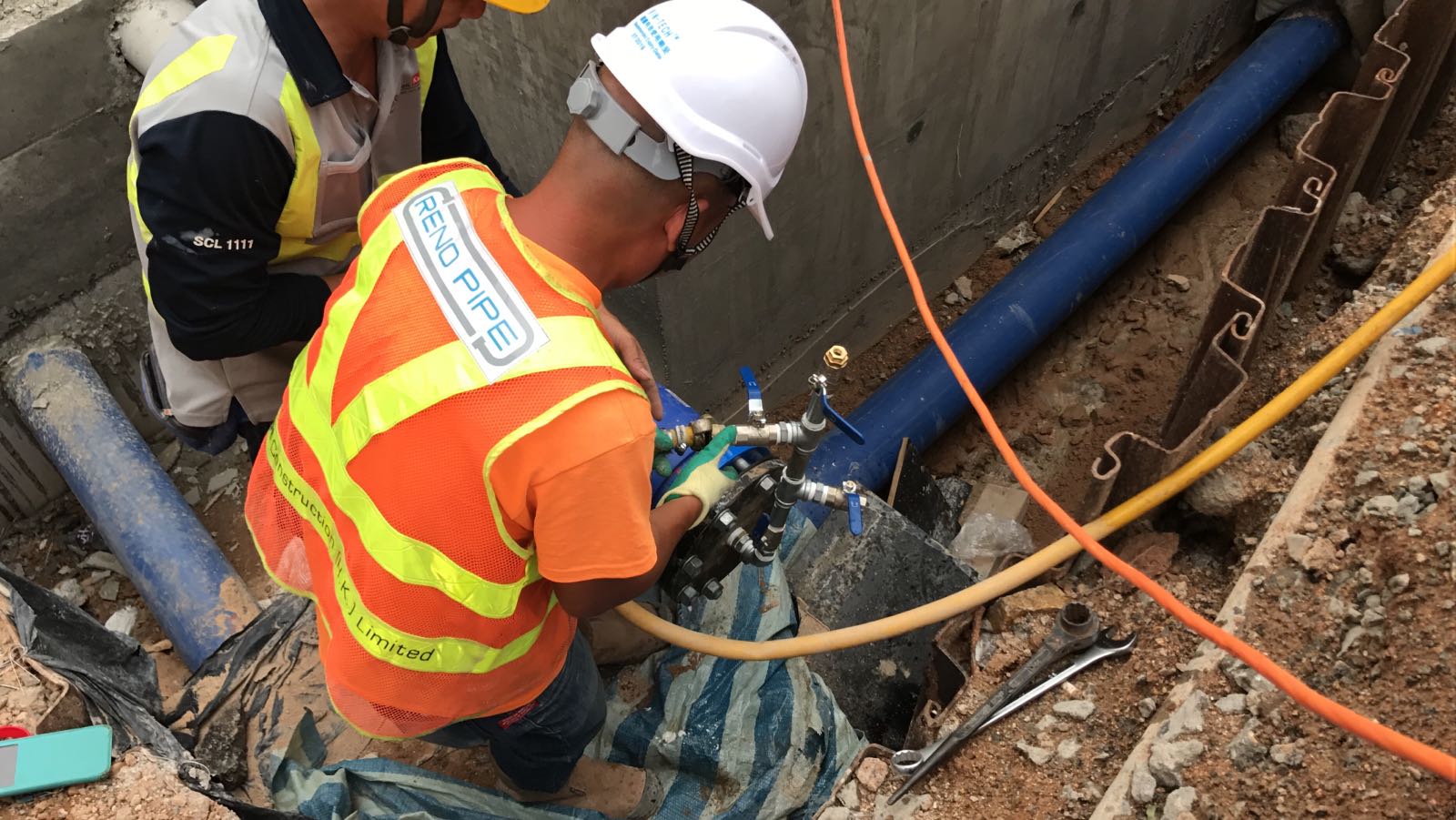 Quality Assurance and Testing
Quality is our concern. Since most of our jobs are Government type project, we understand and appreciate all the quality requirement and testing specification of Hong Kong Government which is always in line with the international standard.